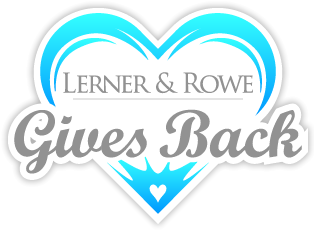 Partnership with KUPD and The National Fallen Firefighters Foundation; Sponsor 3rd Annual 9/11 Memorial Stair Climb Honoring the Heroic First Responders from the World Trade Center
Scottsdale, AZ. (August 31, 2017) –
Lerner and Rowe Injury Attorneys is partnering up with KUPD and The National Fallen Firefighters Foundation to sponsor the 3rd annual 9/11 Memorial Stair Climb. The climb will take place on Sept. 9 at the Talking Stick Fields in Scottsdale, AZ. Opening ceremonies begin at 8 a.m. and the climb is at 9 a.m.
This climb commemorates of all the firefighters who lost their lives during the 2001 attacks on the World Trade Center. Participants gather to climb the equivalent of 110 stories in representation of the 110 stories inside the World Trade Center. 343 participants will recieve a small photo of one of the fallen heroes to carry with them as they climb.
"We're proud to be part of such an incredible event honoring the heroic men and women who made the ultimate sacrifice in service to their country on 9/11. Our legal team is also honored to support the efforts of the National Fallen Firefighters Foundation. Not only will they commemorate those lost, but continue to support survivors and surviving family members," said Kevin Rowe.
The law firm encourages other community members to join them in honoring the memory of fallen firefighters. Learn more about the 9/11 Memorial Stair climb and how to get involved by contacting Riley Murph, Salt River Fire Department Event Coordinator, at (928) 241-0071 or via email at [email protected].
More Details and Other Involvements Also
For additional information about Lerner and Rowe's Phoenix personal injury attorneys call (602) 977-1900. To learn more about the criminal defense and bankruptcy legal services offered by their partner law firm Lerner and Rowe Law Group, visit lernerandrowelawgroup.com or call (602) 667-7777.
To connect with the law firm socially, follow Lerner and Rowe on Twitter, or become a fan of their Facebook page. Also, visit lernerandrowegivesback.com to learn more about the community services that the lawyers and legal support team of Lerner and Rowe actively support. So, don't wait!
###
FOR IMMEDIATE RELEASE Media Contact:
Kevin Rowe, Esq.
Lerner and Rowe, P.C.
(602) 977-1900