Injured in an Intersection Accident? Seek Out the Most Compensation Possible!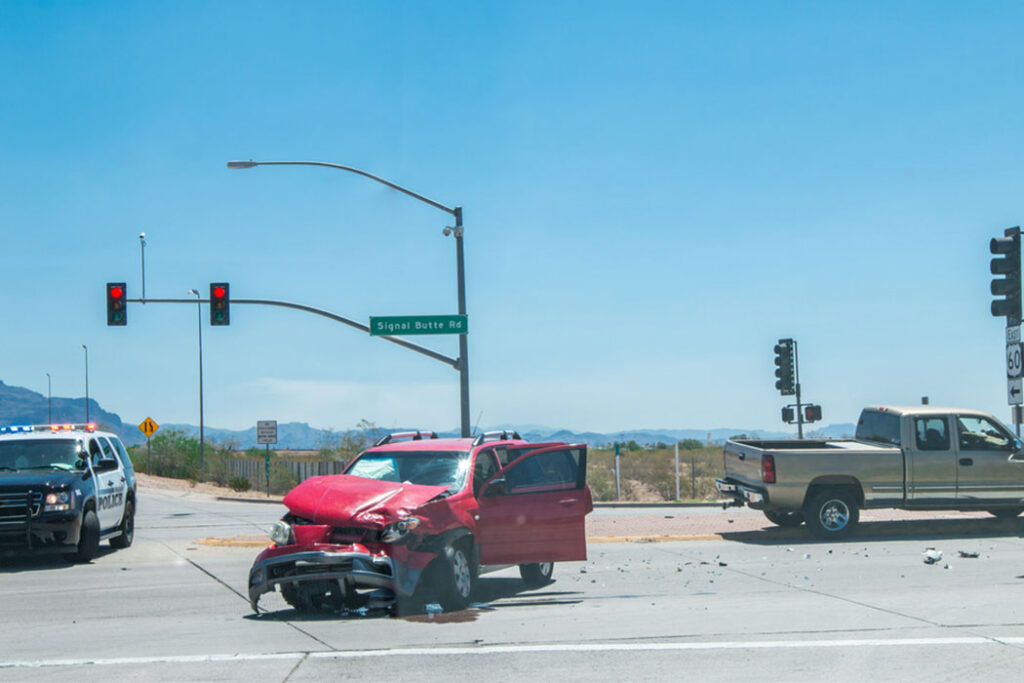 Wherever roads intersect, the odds of a car accident increase. Even though there are signs, lights, and roundabouts to help direct and keep traffic flowing, impatient and distracted drivers can make for unsafe roads.
Mix in the presence of cyclists and pedestrians and intersections become that much more difficult to navigate.
When it comes to an intersection accident, a skilled personal injury lawyer is essential to obtaining justice and seeking the most compensation possible.
---
Common Intersection Accidents
T-bone accidents, when a vehicle passes through a red light or stop sign and wrecks into the side of another vehicle, are a common type of intersection accident. Other examples of common intersection accident occur when a driver turns in front of another vehicle or, when a driver runs into the back of a car.
---
How Fault is Established
In the context of automobile accidents, fault is referred to as negligence. This is a legal term that means the failure to provide due care to others. Yet establishing negligence is particularly challenging in automobile accidents, especially those that occur at intersections.
The process to finding fault begins when police arrive at the scene of an accident. They will interview witnesses, inspect video footage, and attempt to explain a reason for the accident. Based on their findings, the police will then assign fault to a driver or multiple drivers or even a pedestrian.
---
How an Attorney Can Help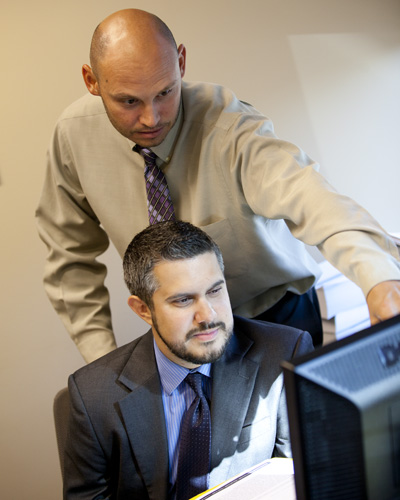 Though a police officer can attempt to determine fault, there is no guarantee their findings will stick. That is where a skilled personal injury legal team can make all the difference.
At Lerner & Rowe Injury Attorneys, our savvy lawyers and support staff are in your corner. We are ready to help build an ironclad case to protect your rights and prove the other driver's negligence.
We do this by:
Conducting our own witness interviews;
Carefully reviewing any photos or videos from the accident scene;
Thoroughly reviewing the police report; and,
Hiring expert witnesses to evaluate all the physical and testimonial evidence.
---
Nationwide Car Accident Lawyers
Intersection accidents can be a challenge when seeking compensation for injuries, medical expenses, lost wages and other damages. If you or a loved one is hurt in a wreck in an intersection, reach out to our legal team right away.
Our offices are open from 8:00 a.m. to 5:00 p.m., but we are on call to help you 24 hours a day, 7 days a week; just make one toll-free call to 844-977-1900. If you'd like to interact with one of our representatives online, just click on the convenient LiveChat feature now.