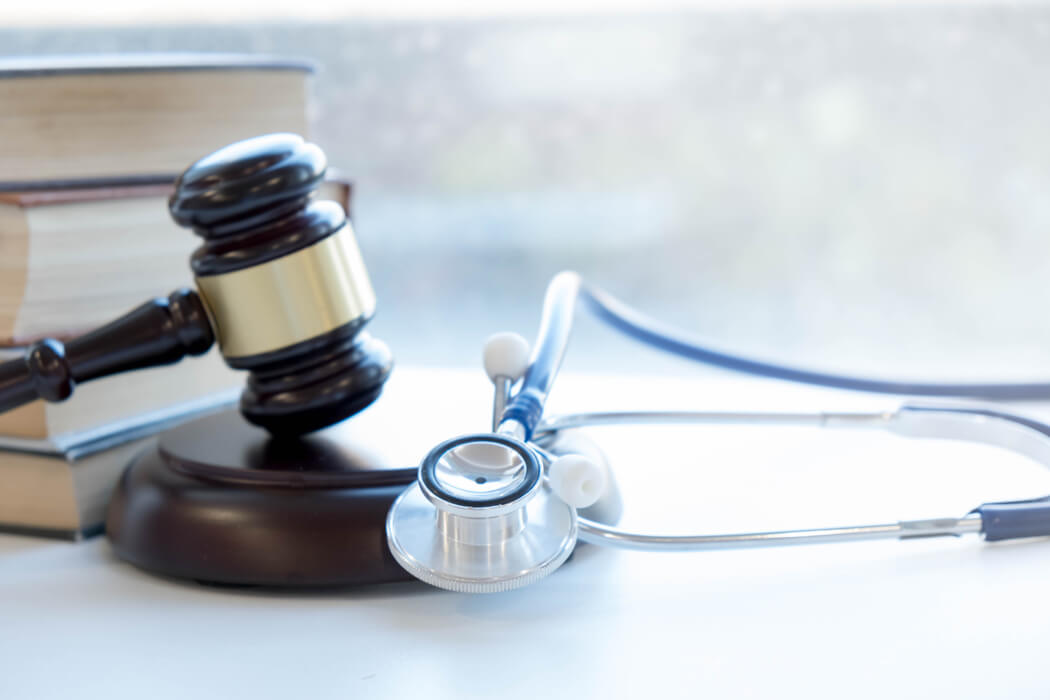 Recent evidence suggest that Prevacid, Prilosec and Nexium and other Proton Pump Inhibitors (PPIs) can not only cause chronic kidney disease, but could also cause stomach cancer. Have you developed a serious kidney complication or stomach cancer after taking Nexium, Prilosec, or Prevacid? Contact our lawyers today for a free, no-obligation consultation.
Everyone's experienced heartburn at some point in their lives to differing degrees. The acid burning up your throat, that pain in your chest, the sensation of food coming back up your throat, the uncomfortable pressure.
When it's that time for you, swinging by the pharmacy and picking up some heartburn medication makes the most sense. Maybe Tums or Mylanta could be a quick fix. Or, you pick up one of the other PPIs on the market. What happens if you get it more than once in a week? Many individuals who experience heartburn at least twice a week usually need a low dose of these proton pump inhibitors daily to control the reflux of stomach acid.
None of these drugs warn that the long-term use of PPIs has been associated with an increased risk of cancers in users. The pharmaceutical companies do not list them as a side effect in their marketing or advertising, in the doctor's prescribing information, or in the patient medication guide provided. The drug companies do not even suggest that PPIs should not be a long-term solution. However, current science shows that, the longer a person takes PPIs, the greater the risk.
Early Gastric Cancer Diagnosis and Treatment Critical
Gastric cancer can develop anywhere in the stomach, from the lining of the entrance, to the bottom lining of the stomach.
When diagnosed early, and if gastric cancer is limited to the inner linings of the stomach, it is typically treatable by endoscopic mucosal resection, or by gastrectomy and lymphadenectomy, without the need for chemotherapy or radiation. However, as the cancer develops, it becomes more difficult to manage the symptoms.
Long Term Symptoms
By failing to provide proper warnings about the risk that side effects of Nexium, Prilosec or other PPI drugs including causing stomach cancer, the makers may have prevented many users from appropriate screenings that may have allowed the earlier treatment of the disease.
In December 2017, the medical journal Gut published a study that found that use of Prevacid, Nexium, Prilosec and similar PPI drugs increased the chances of developing kidney disease or stomach cancer, with the risk increasing dramatically the longer the medications are used.
Overall, use of PPIs more than doubled the gastric cancer risk, while other types of heartburn drugs did not appear to have the same side effects as Prilosec, Prevacid, and Nexium.
Long-term use can create:
One-year use: 5X higher risk;
Over two years of use: 6.65X higher risk;
3 or more years of use: 8X higher risk
The drug makers knew or should have known about the potential stomach cancer side effects, yet continued to market the drugs without appropriate warnings, encouraging consumers to continue the use of the medications for long periods of time.
After failing to warn users about the potential risks, companies encouraged individuals stay on Nexium or other PPIs for many years, with little attempt to reduce the need for the medication.
However, if warnings of cancers had been provided, patients may have explored other heartburn treatment options, or sought out stomach cancer screening.
Danger to Kidneys
Chronic kidney disease is a serious medical condition and can lead to expensive hospital bills. It can lead to any or all the following symptoms and conditions, among other things:
Kidney or Renal Failure, which leads to shortness of breath, confusion, and weakness. Failure to treat kidney failure can lead to required surgeries or risk of death.
Acute Kidney Injury, which is a sudden loss of kidney function over a short time span, sometimes in as little as a few hours. This decrease in kidney function can cause excessive acid buildup in the blood and muscles. Additionally, other symptoms include fatigue, shortness of breath, swelling, and changes in urine production.
Acute Interstitial Nephritis, which causes swelling or inflammation in the spaces between kidney tubules. This could cause patients to experience blood in their urine, fever, drowsiness, confusion, weight gain, swelling, or other symptoms.
Dialysis Treatment, which is a way to help kidneys purify the blood. Dialysis treatment can help patients delay their need for transplant surgery or kidney removal.
Kidney Transplant Surgery or Kidney Removal, which occur after long-term damage to kidney function because of chronic kidney disease. Eventually, the kidneys lose their ability to effectively remove waste and purify the blood.
Warning Signs of Chronic Kidney Disease
If you took Prevacid, Prilosec or Nexium on a long term basis, you may be at risk for kidney disease. These medications helped with acid reflux, GERD, and heartburn, but they also cause kidney damage in many patients. A recent study from 2016 found that patients using PPIs are as much as 50 percent more likely than a normal person to develop chronic kidney disease.
If you have a history of using PPIs to treat acid reflux or other similar conditions, be especially mindful of symptoms that may help you identify chronic kidney disease. Here are some of the early warning signs you should be aware of:
Nausea and/ or vomiting.
An ammonia or metal smell on your breath.
Severe itching in your legs.
Metallic taste in your mouth.
Kidney pain in the back of your torso.
Changes in urine color.
Changes in urine frequency or amount.
Difficulty sleeping because of muscle cramps or restless legs.
Lastly, swelling of the face, hands, feet, or ankles that implies a buildup of fluid.
Prevacid, Prilosec and Nexium Attorney Near You
The office of Lerner and Rowe Injury Attorneys has a lot of experience winning cases. Our legal team specializes is in representing personal injury claims, so we are entirely prepared to serve as your Prevacid, Prilosec and Nexium attorney. Give us a call today to discuss your potential Prevacid, Prilosec and Nexium claim.
You can reach us at any time at 844-977-1900. Our office hours are 8:00 a.m. – 5:00 p.m., but we are available 24/7 to take your call. We also offer a LiveChat on our website, so you can start getting the answers you need immediately.
If you believe you may have a case, contact a Prevacid, Prilosec and Nexium attorney who cares as much about your case as you do. We bring experience, skill, and passion to your case. Best of all, Lerner and Rowe Injury Attorneys offer free consultations, so we do not get paid until you do.
The information on this blog is for general information purposes only. Nothing herein should be taken as legal advice for any individual case or situation. This information is not intended to create, and receipt or viewing does not constitute, an attorney-client relationship.