Lerner & Rowe Injury Attorneys joins NWIIWA as a Diamond Partner
FOR IMMEDIATE RELEASE
Media Contact:
Arianna Baiz, Outreach Director
Lerner & Rowe Injury Attorneys
[email protected]
708-222-2222, ext. 6325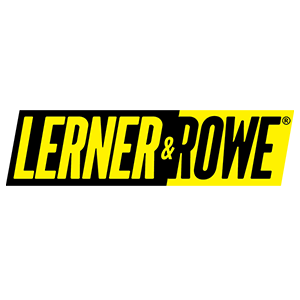 Crown Point, IN (1/31/2022) –The law firm of Lerner and Rowe Injury Attorneys recently partnered with the Northwest Indiana Influential Women Association (NWIIWA) as a Diamond Partner, expanding the goals of both organizations to support the community and advance the achievements of women across multiple industries.
NWIIWA is a 501(c)(3) nonprofit and the leading professional development association for women in Northwest Indiana, with thousands of members and affiliates.
Lerner & Rowe is a national law firm focused on personal injury cases. Since its inception, the firm has actively supported numerous community-based organizations through its philanthropic nonprofit arm Lerner and Rowe Gives Back. Their activities include donations and volunteering across a wide variety of charities, nonprofits, and youth programs throughout the states of New Mexico, Tennessee, Nevada, Arizona, California, Illinois, and Indiana.
Together, NWIIWA and Lerner & Rowe will help expand opportunities for women and companies throughout the Northwest Indiana community.
"With offices across the country, Lerner & Rowe brings unique perspectives from the legal sector to NWIIWA's membership. We're excited to partner with their firm and develop new pathways to advance the careers of women from our region – many of whom are outstandingly talented professionals from the law industry," said Erica Dombey, NWIIWA board chair.
"Our team loves to help others connect with opportunities that allow them to grow and develop on a personal, educational, and professional level. That is why we value our ongoing community partnership with NWIIWA and are pleased to be part of their efforts to support the achievements of women in Northwest Indiana," shared Glen Lerner, founding partner of Lerner & Rowe Injury Attorneys.
About NWIIWA
The Northwest Indiana Influential Women Association (NWIIWA) is the leading regional group for the professional development of women and their careers.
About Lerner & Rowe Injury Attorneys
Lerner and Rowe Injury Attorneys is a powerhouse law firm in representing personal injury clients. Attorneys Glen Lerner and Kevin Rowe have grown their law firm into one of the largest personal injury firms in the country, with over 400 legal professionals around the country ready to help you 24/7 anywhere in the US. The law firm's continuous exalted levels of success can be attributed to the high levels of respect and dignity shown to victims and family members hurt in an accident.
For those injured outside of Indiana, Illinois, Nevada, California, New Mexico, Arizona, and Tennessee, Lerner and Rowe has an established network of attorneys across the country, ready to help. The firm takes pride in nourishing these relationships as they know a personal injury attorney can make all the difference in obtaining fair compensation for the pain and suffering inflicted upon the victims of tortious conduct.
For more information about Lerner and Rowe Injury Attorneys in Northwest Indiana, please call 219-999-0122. To connect with the law firm socially, follow Lerner and Rowe on Twitter, TikTok, and Instagram, or like their Facebook page. Also, be sure to visit lernerandrowegivesback.com to learn more about how Lerner and Rowe earned the reputation for being more than a law firm through the many community services its lawyers and legal support team actively support.
###