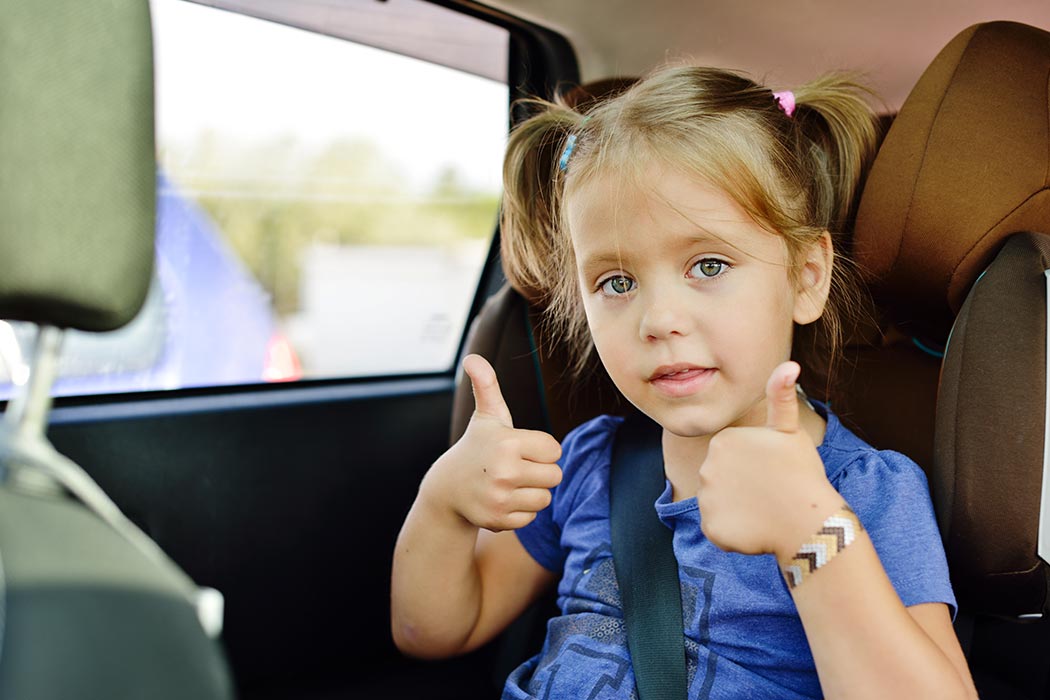 Parents who refuse to buckle up are sending a deadly message to their children, who mimic their parent's behavior. According to the Arizona Department of Public Safety (AZDPS), research indicates that when a driver doesn't buckle up, 70% of the time, the children riding in the vehicle are also unbuckled. Someone dies every hour, because they didn't wear a seat belt, which is the highest cause of traffic-related fatalities.
Click It to Stay Alive
According to Safe Kids Worldwide, car crashes are the number one cause of death for children between the ages of one and 19, and the single greatest, preventable cause of death and injuries to children is not wearing a seat belt during these crashes.
AZDPS states that more than 60% of occupants of all age groups killed in fatal crashes (1996) were unrestrained. From car seats to booster seats to adult safety belts; the best way to protect your passengers is to ensure they are properly buckled up.
Give Kids Seat Belt Safety a Boost
In the awkward transitional period before they graduate to adult seat belts and are still required to use booster seats, many children balk at buckling up. Arizona's booster seat laws were updated in August of 2012 and state that children younger than eight or under 4'9" tall must be restrained in a proper child booster seat.
So if any of your children don't meet these requirements, you must use a booster seat; even if they feel they're too old or are embarrassed. Explain how a booster seat keeps them safe and despite their protests; make them ride in these boosters until they fit safely in an adult seat belt.
Hire a Top Tucson Personal Injury Attorney
Lerner & Rowe's experienced legal team in Tucson promotes kids seat belt safety and want you to know, if you or your child is injured in a car accident, we're here to help. Our office hours are 8 a.m. to 5 p.m., but we're available 24/7 to take your call at 520-977-1900. Our attorneys offer free consultations. Put your case in the hands of the best attorneys in Arizona.