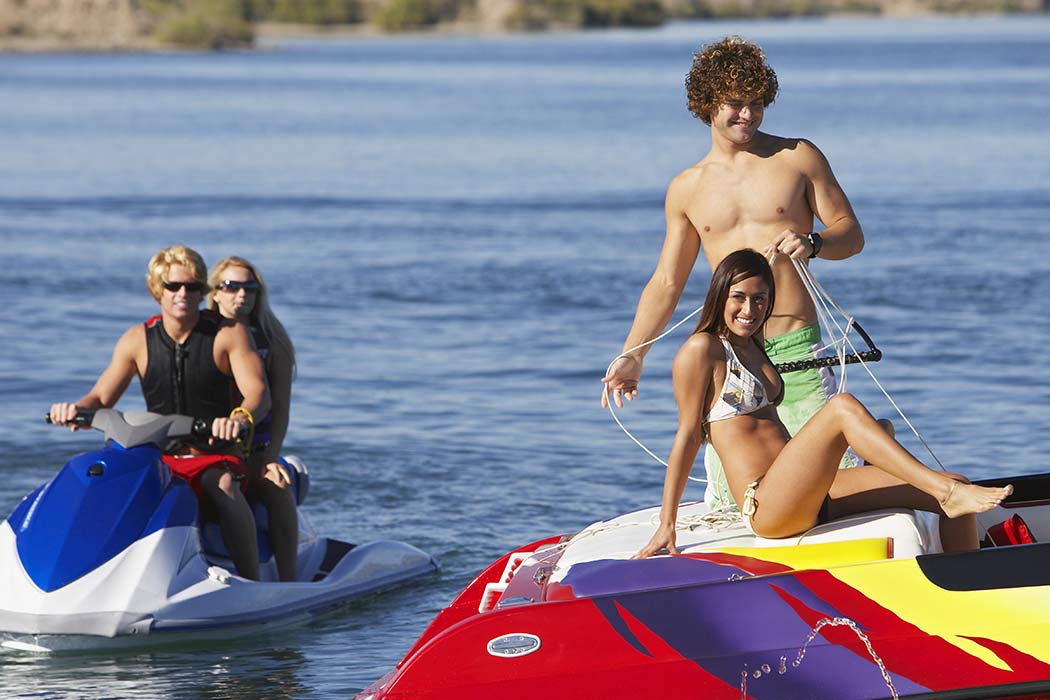 Each year thousands of people travel Arizona highways on their way to spring break destinations, according to the Arizona Department of Transportation (ADOT). One of the hottest spring break spots is Lake Havasu City where you'll find beautiful sandy beaches, water sports galore and an exciting nightlife. If you don't want to head to the beach, spring break also falls during spring skiing season at the Arizona Snowbowl or opt for white water rafting on the Salt River.
There are tons of spring break activities in Arizona with plenty of options for fun and partying. However, don't let your adventure turn into a misadventure advises Lerner & Rowe's Arizona personal injury law firm.
Accidents Happen Anywhere
Whether you're an out-of-state visitor or a local, spring break festivities can easily lead to all sorts of accidents. When you're road tripping to your destination, remember, auto accidents increase on roads congested with spring breakers hitting the highways for excitement.
ADOT emphasizes that March is historically the deadliest driving month of the year. This puts both out-of-state and in-state drivers at risk, but accidents don't just occur in motor vehicles. Boating is an extremely popular spring break activity. Like busy highways filled with inattentive, speeding and/or potentially inebriated drivers, waterways become just as dangerous as roadways.
What to Do When Injured
When you're vacationing out-of-state, you might be unsure what kind of legal recourse you have. While you may be able to sue the person or business that caused your injury in your home state, you usually must sue in the state where the injury occurred. This is due to jurisdiction, which means a court's authority must lie within the area of the accident.
Thus, most accidents in Arizona must be heard in an Arizona court. Out-of-state visitors should contact an Arizona personal injury law firm to represent their injury claim. If you live in-state, but you're injured in a different city than the one you live, contact a law firm with locations throughout the state.
Hire a Top Arizona Personal Injury Law Firm
Everyone at the Arizona personal injury law firm of Lerner & Rowe hope all spring breakers enjoyed their adventures and made it home safely. However, if you were hurt while on spring break in Arizona, you need to contact an experienced legal team in the state.
Our firm of 150 attorneys and legal staff members is always on call and can assist you 24/7, 365 days a year. Call us toll free, nationwide at (844) 977-1900 for a free consultation. There are no out of pocket costs and we only get paid when we win your case!