ATTENTION:
Veterans who served from 2003 to 2015, used 3M military issued earplugs, and suffered hearing loss or tinnitus may be entitled to monetary damages.
Make Your Claim Now
U.S. military servicemembers who suffered injuries from certain terrorist-backed devices from 2003 to 2011 may be entitled to compensation.
Make Your Claim Now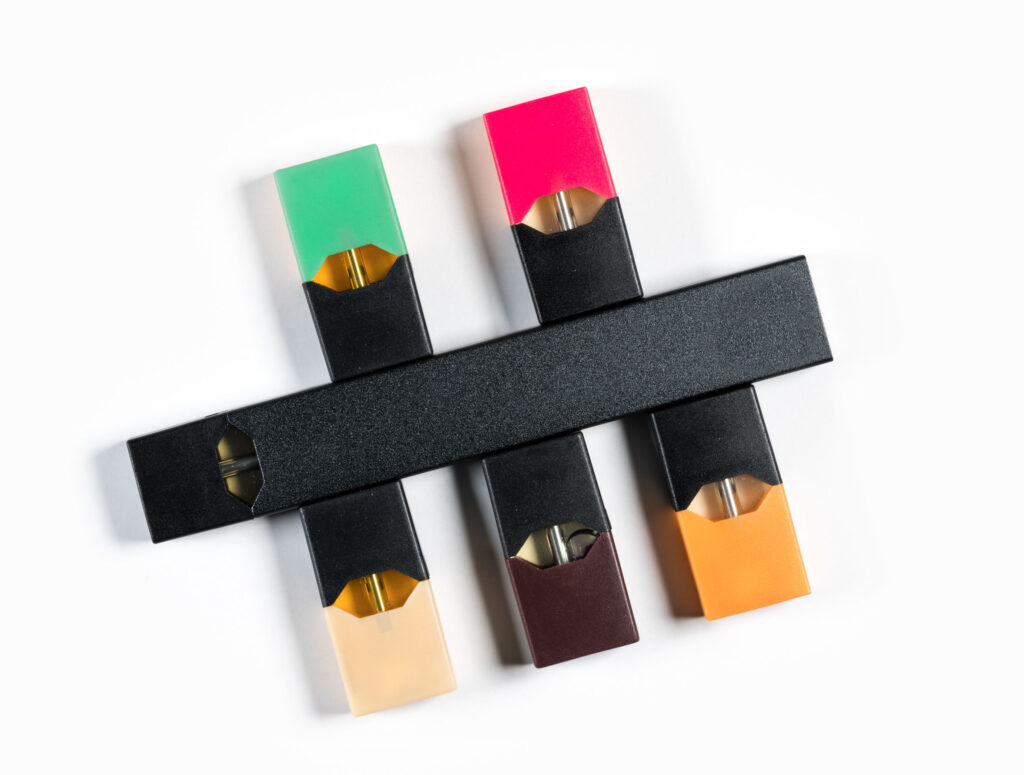 E-cigarettes and vaping have helped thousands of smokers transition from tobacco cigarettes to a less harmful way of taking in nicotine. Like with many technologically new products, vaping is seen as "cool." Unfortunately, the image of e-cigarettes has lead to many cases of youth vaping. Lerner and Rowe Injury Attorneys recognize the dangers of e-cigarette use by minors and want to help those affected negatively.
Legally, minors under the age of 18 (or 21 in some areas) should not be able to purchase any tobacco products, including the popular JUUL devices. If you or a loved one have been affected, contact our JUUL attorneys today. Effects of underage vaping can include pneumonia, hypersensitivity pneumonitis, or eosinophilic pneumonia, which can result in hospital stays.
JUUL is the most popular e-cigarette in the United States, with a 72-percent market share as of September 2018, according to Nielsen. Youths seem attracted to the product because it's easy to conceal and has a sleek appearance. Unlike traditional tobacco cigarettes, vaping devices like JUUL do not impart a noticeable odor on clothes and hair.
E-cigarettes like JUUL are sold at vape shops, convenience stores, gas stations, and online. Unfortunately, some stores are negligent when it comes to checking ID. This leads to some youths having easy access to the products.
FDA Regulations
On October 24, 2018 the Food and Drug Administration declared that teenage use of electronic cigarettes has reached "an epidemic proportion." The FDA notified the most popular e-cigarette manufacturers that they have 60 days to prove they make efforts to keep their devices away from minors.
Unfortunately, minors already seem to have access to the JUUL products. Dr. Scott Gottlieb, FDA commissioner, stated that over two-million middle and high school students were regular users of e-cigarettes.
If you or someone in your family has received injuries following the use of e-cigarettes, including from lung disease or injuries from exploding e-cigarette devices, please seek the advice of an experienced vaping lawyer to help you evaluate your insurance and compensation options.
Tightening the regulations on JUUL also includes asking the maker, JUUL Labs, to submit all documents related to:
Marketing
Health effects
Use among youth
While encouraging, problems with vaping products like JUUL won't be addressed until the FDA fully regulates and establishes a strong pre-market review process to prevent sales of these products to underage customers in the first place.
The FDA crackdown was part of a sweeping government action targeting both makers and sellers of e-cigarettes. If the five major manufacturers, which includes JUUL Labs, fail to stop sales to minors, said, the FDA, it could remove all their flavored products from the market. It also raised the possibility of civil or criminal charges if companies are allowing bulk sales through their websites.
Youth JUUL Prevention
According to Kaiser Health News, schools are rolling out programs to prevent "juuling" by minors.
Pop culture has even started spoofing the 'vaping' trend, with South Park rolling out an episode addressing kindergartners vaping. A Juul Labs spokesperson also stated that the company has been working with social media platforms to remove Juul-related content that involves young people. So far, they have deleted more than 4,000 vape-related posts from Instagram and Facebook collectively.
So, Now What?
Can you say yes to any of the following after using JUUL products? If so, please contact us today.
Have you or a loved one, especially high school or college students, received a diagnosis of hypersensitivity pneumonitis or pneumonia or an eosinophilic pneumonia that required medical treatment including hospitalization?
Developed COPD or advanced Asthma?
Had a heart attack (myocardial infarction)?
JUUL smokers can develop very quickly a significant pneumonia that may require ICU care including mechanical ventilation. This can ultimately progress to death.
Contact a JUUL Attorney Today
JUUL products have only recently been cited as an epidemic, but the health risks have become obvious, very quickly. Contact Lerner and Rowe Injury Attorneys today to schedule your free consultation with one of our experienced attorneys. We look forward to hearing from you. Our team answers your calls 24/7. We also have a convenient LiveChat feature that you can utilize to discuss your options.