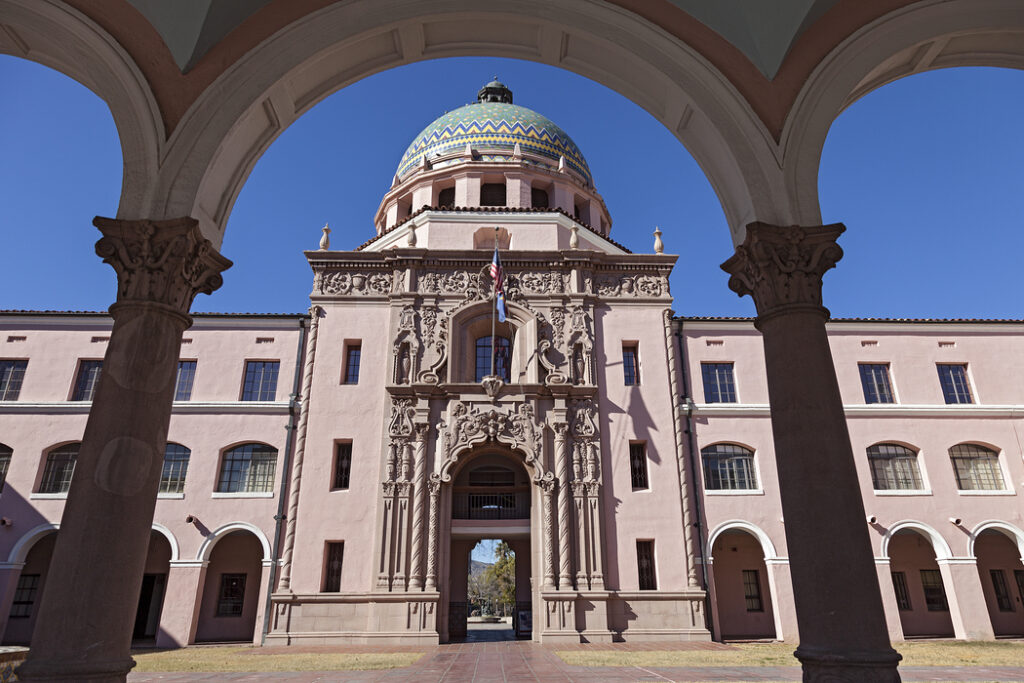 If you have been harmed in any way by a Tucson city employee or government agency, you should know legal recourse is available. It is possible to file an injury claim against the government. However, you should file a claim in a timely manner. Furthermore, this claim must prove convincing and in-depth details about any damages. Turn to a Tucson vehicle accident attorney for assistance and you will stand that much better of a chance of emerging with ample compensation for your injuries and losses.
Claims Against Arizona Government
Your lawsuit could result in the individual or agency guilty of negligence (failing to provide due care to others). If you have been harmed in any way by a Tucson city employee or another government employee, any claim you bring against the state government will be governed according to the state's Tort Claims Act. This Act establishes nuanced rules for how, where, and when the injured party may obtain damages from the state following an accident.
The Act also explains instances in which the state government has full immunity from lawsuits. This is sovereign immunity. It is based on a concept from medieval times when no one sued the king since many believed the royal leader could do no wrong. Though states still recognize sovereign immunity, most have established exceptions to this rule. So, allegedly injured parties may file a claim against the government in an attempt to obtain damages.
Time Is of the Essence
You will have exactly 180 days since the incident to take official legal action against the state or city government. If you file your claim one day beyond this, there will no longer be an opportunity to file the claim.
The clock starts as soon as the injured or damaged party becomes aware of an injury caused by a public entity or government employee. The rule of discovery states if a victim unaware of the injury,  the statute of limitations will not apply.
The claim must explain the facts of the case to prove the defendant's alleged guilt. Furthermore, this claim should explain the amount of money you are willing to take as a settlement. Additionally, the document should detail a reasonable conclusion as to how they calculated the requested dollar figure.
How a Tucson Vehicle Accident Attorney Can Help File a Claim Against the Government and Obtain Compensation
Do not attempt to file a DIY (do it yourself) claim against the local government. Take the time necessary to review the incident with an experienced Tucson personal injury attorney. Our legal team at Lerner and Rowe Injury Attorneys offers free consultations and has over 24 years of combined litigation experience. We utilize that expertise to the fullest to seek the best outcome possible for injury victims.
During a consultation, we will review any expenses caused by your accident to help ensure that we cover your medical bills, lost wages, and other damages. This includes any follow-up medical visits, medication prescriptions, and any long-term rehab that might be necessary.
If you receive a rejection letter for compensation, our legal team will prepare to further pursue compensation in court.
Our Tucson Vehicle Accident Attorney at Your Service
If you have suffered an injury as a result of a government worker's negligence, contact our legal team today. We will review the details of your claim and help you obtain justice. Schedule a free consultation with our office by dialing (520) 977-1900 or chatting with an online representative. We are available 24 hours a day, 7 days a week to take your call! Don't wait. We want to help you get the justice you deserve.
The information on this blog is for general information purposes only. Nothing herein should be taken as legal advice for any individual case or situation. This information is not intended to create, and receipt or viewing does not constitute, an attorney-client relationship.