Lerner and Rowe Sponsors 6th Annual Honor Walk at Talking Stick Resort Arena that Personally Recognizes Veterans of All Generations
FOR IMMEDIATE RELEASE                                                                                  Media Contact:
 Kevin Rowe, Esq.
Lerner and Rowe, P.C.
(602) 977-1900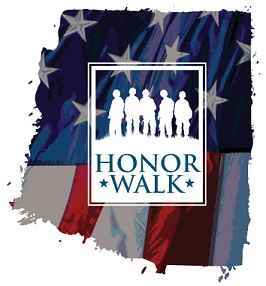 Phoenix, AZ. (October 25, 2016) – For the fifth year in a row, Lerner and Rowe's law offices are pleased to give back and join walkers and community organizations in personally recognizing  military veterans of all ages and branches by sponsoring the annual Honor Walk and 5K Fun Run. Year after year the law firm enjoys partaking in Honor Walk activities and entertainment that include striking patriotic displays and exhibits, live entertainment by local bands, a color guard presentation and eye-catching vintage aircraft fly-overs. Early registration pickup and event day registration begins November 13th at 6:30 AM at Talking Stick Resort Arena in downtown Phoenix. Pre-walk entertainment kicks-off at 7:30 AM with the walk/run set to start at 9:00 AM. Funds raised will directly assist military veterans to thrive and smoothly integrate back into civilian life, as well as military members currently on active duty.
"Our legal team has been actively involved in Honor Walk since 2012. It is a pleasure for us to continue our partnership with the Honor Walk Foundation and to support them in their efforts to provide programs, services and mentoring opportunities that are beneficial to our veterans," said Attorney Kevin Rowe.    
Veterans founded the Honor Walk in 2010 to support more than 670,000 Arizonans who have served and sacrificed in the U.S. military. For information on how to sign up and honor Veterans, contact Rick Young at (602) 531-5021 or via email at [email protected].
More About Lerner and Rowe
For additional information about Lerner and Rowe's Glendale personal injury attorneys call (602) 977-1900. To learn more about Lerner and Rowe Law Group, visit lernerandrowelawgroup.com or call (602) 667-7777.
To connect with the law firm socially, follow Lerner and Rowe on Twitter, or become a fan of their Facebook page. Also visit lernerandrowegivesback.com to learn more about the community services that the lawyers and legal support team of Lerner and Rowe actively support.
# # #