Lerner and Rowe Injury Attorneys to Hand Out 250 Thanksgiving Feasts in Ajo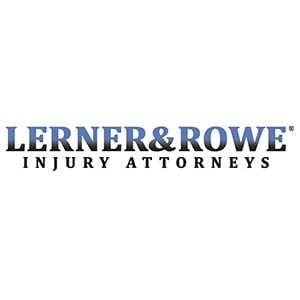 FOR IMMEDIATE RELEASE
CONTACT:
Kevin Rowe, Esq.
Lerner and Rowe, P.C.
520-977-1900
[email protected]
AJO, ARIZONA (November 17, 2020)–Lerner and Rowe Injury Attorneys is pleased to announce that their law firm is giving away 250 sets of frozen hams with gift cards for side fixings to low-income families in Ajo, Arizona at the Ajo Center for Sustainable Agriculture (100 Estrella Ave, Ajo Arizona 85321) on Saturday, November 21. Distribution is open to members of the Ajo community and will begin around 9:00 a.m. Free hams and gift cards for side fixings will be given away while supplies last. As items are limited for 2020, only one set of ham and side fixings is allowed per household.
"2020 has been a challenging year for not only coordinating our annual giveaways, but also determining how to provide the highest impact with a reduced budget. We are extremely grateful to our community partners at the Ajo Center for Sustainable Agriculture for providing guidance in reaching out to families experiencing high financial need," said attorney Kevin Rowe. "Together it is still possible to spread light and love during these uncertain times."
Anyone interested in learning more about Lerner and Rowe's Ajo Thanksgiving Feast Giveaway in partnership with the Ajo Center for Sustainable Agriculture should contact Cristal Franco with the Ajo Center for Sustainable Agriculture at (480) 710-9938.
More About Lerner and Rowe
Lerner and Rowe Injury Attorneys is a powerhouse law firm in representing personal injury clients. Attorneys Glen Lerner and Kevin Rowe have grown their law firm into one of the largest personal injury firms in the country, with over 50 attorneys and nearly 400 support employees located in Arizona, Indiana, Illinois, Nevada, California, Washington, Oregon, New Mexico, and Tennessee. The law firm's continuous exalted levels of success can be attributed to the high levels of respect and dignity shown to victims and family members hurt in an accident.
For those injured outside one of the previously listed states, Lerner and Rowe has an established network of attorneys across the country, ready to help. The firm takes pride in nourishing these relationships as they know a personal injury attorney can make all the difference in obtaining fair compensation for the pain and suffering inflicted upon the victims of tortious conduct.
For more information about Lerner and Rowe Injury Attorneys in Phoenix, please call 602-977-1990. To connect with the law firm socially, follow Lerner and Rowe on Twitter and Instagram, or like their Facebook page. Also, be sure to visit lernerandrowegivesback.com to learn more about the many other community services that the lawyers and legal support team of Lerner and Rowe actively support.
###