Lerner & Rowe Host 3rd Annual Cornhole Tournament Fundraiser in Crown Point, IN
FOR IMMEDIATE RELEASE
Media Contact:
Arianna Baiz, Outreach Director
Lerner & Rowe Injury Attorneys
[email protected]
708-222-2222, ext. 6325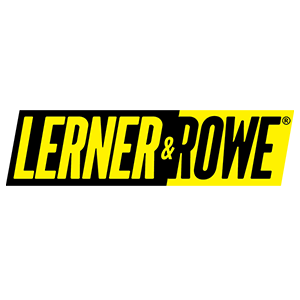 Crown Point, IN (4/12/2023)–Lerner and Rowe announces that its 3rd annual cornhole tournament fundraiser will take place this year at Bulldog Park in Crown Point, Indiana on Saturday, May 13 from 1:00 p.m. to 9:00 p.m. 100% of funds raised from this annual event will go directly back into the community through its non-profit foundation, Lerner and Rowe Gives Back. In 2022, contributions to communities and organizations within Northwest Indiana and Chicagoland exceeded $150,000.
Spectators and competitors alike are invited to enjoy a full selection of food vendors, a beer garden for those 21 and older, and a kid zone. Nashville recording artist Jonny James will also make a special stage performance from 5:00 p.m. to 8:00 p.m.
Additionally, the 2023 total prize value equals $10,000 with 1st place winners in the A Division receiving $3,000 and B Division receiving $1,500. Runners-up will also receive prizes from 2nd through 4th place in the A Division and 2nd through 5th in the B Division. The tournament will run as a double-elimination tournament played in teams of two, with each team having the option to register for one of two different divisions. Registration fee per A Division team is $120 and $80 per B Division team.
Official tournament rules and signup sheet can be found at LernerAndRoweGivesBack.com. Participants can also easily pay their team's registration fee online. All teams will be vetted to make sure players are in their appropriate divisions. Pros will only be allowed in the A Division.
Lerner and Rowe founding partner Kevin Rowe shared the following about the firm's annual Indiana fundraiser: "We love the connections fostered and created through our family-friendly cornhole tournament. We also love knowing that 100% of funds brought in by registration costs, vendor dues, and sponsorship dollars gets donated directly back into local charitable organizations and projects that benefit those in need. Which in our eyes makes our annual Crown Point cornhole tournament a win-win for the whole community!"
Please direct any questions regarding player participation, vendor opportunities, and sponsorship options to Lerner and Rowe's Outreach Director, Arianna Baiz, by calling 708-222-2222 ext. 6325, or by emailing [email protected].
More About Lerner and Rowe Injury Attorneys
Lerner and Rowe Injury Attorneys is a powerhouse law firm in representing personal injury clients. Attorneys Glen Lerner and Kevin Rowe have grown their law firm into one of the largest personal injury firms in the country, with over 400 legal professionals around the country ready to help you 24/7 anywhere in the US. The law firm's continuous exalted levels of success can be attributed to the high levels of respect and dignity shown to victims and family members hurt in an accident.
For those injured outside of Indiana, Illinois, Arizona, Nevada, California, New Mexico, and Tennessee, Lerner and Rowe has an established network of attorneys across the country, ready to help. The firm takes pride in nourishing these relationships as they know a personal injury attorney can make all the difference in obtaining fair compensation for the pain and suffering inflicted upon the victims of tortious conduct.
For more information about Lerner and Rowe Injury Attorneys, please call 219-999-0122.
To connect with the law firm socially, follow Lerner and Rowe on Twitter, TikTok, and Instagram, or like their Facebook page.
Also, be sure to visit LernerAndRoweGivesBack.com to learn more about how Lerner and Rowe earned the reputation for being more than just a law firm through the many community services its lawyers and legal support team actively support.
###