Lerner & Rowe Donated $1,000 to No-Kill Pet Foundation that Assists Rescue Animals Unclaimed After Car Accidents & Lost Housing of Pet Owners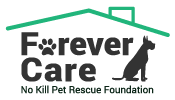 PHOENIX, AZ. (April 11, 2017) –  The Phoenix personal injury law firms of Lerner and Rowe Injury Attorneys donated $1,000 to Forever Care No-Kill Pet Rescue Foundation. The animal rescue offers a program that looks after pets of those that have been injured in a car accident or that have been displaced from their home. Forever Care's primary goal is to keep healthy pets from being unnecessarily euthanized. This specific rescue program offers local police and fire departments $200 to call them before calling animal control. This one call can make all the difference in saving the life of a four-legged friend of a person that has been hurt in wreck.
"Most people may not readily wonder what happens to a pet of an accident victim. The victims themselves may not be aware enough to make arrangements for a pet after they've been hurt. This is where Forever Care comes into the picture – their volunteers look after unclaimed pets until they can be returned to their owner or find a new permanent home. It's our pleasure to donate to and support their efforts to protect the lives of our four-legged friends," stated attorney Kevin Rowe.
Forever Care also offers a free dog adoption program for qualifying veterans, fixed income households (seniors, welfare recipients, etc.), and individuals living with a medical disability. Once approved, the no-kill pet rescue foundation will FOREVER pay bills associated with adoption and care, to include: adoption costs, chipping, shots, veterinarian care, medical expenses, food, grooming, wellness checks, and safe / healthy toys and treats. To learn more about Forever Care and all the pet rescue programs they offer, visit forevercarenokillpetrescue.org, call (480) 432-7710 or email [email protected]
More About Forever Care No-Kill Pet Rescue Foundation
Forever Care No-Kill Pet Rescue Foundation is on a mission to empty shelters and stop dogs from being euthanized forever. Currently, the foundation is focused on saving pets in Arizona with plans to expand into other states as more sponsors across the country come aboard. If you know of someone living on a low income, a senior or someone that is disabled,  and is in need of the company of a loving dog, send them to Forever Care No-Kill Pet Rescue Foundation to apply for their free dog adoption program.     
More About Lerner and Rowe
For additional information about Lerner and Rowe's Phoenix personal injury attorneys call (602) 977-1900. To learn more about Lerner and Rowe Law Group, visit lernerandrowelawgroup.com or call (602) 667-7777.
To connect with the law firm socially, follow Lerner and Rowe on Twitter, or become a fan of their Facebook page. Also visit lernerandrowegivesback.com to learn more about the community services that the lawyers and legal support team of Lerner and Rowe actively support.
###
FOR IMMEDIATE RELEASE                                                                                Media Contact:
Kevin Rowe, Esq.
Lerner and Rowe, P.C.
(602) 977-1900