Free Call 24/7
Ask About No Fees, Unless You Win Representation
Were you harmed from the Type 2 Diabetic Drug Invokana®?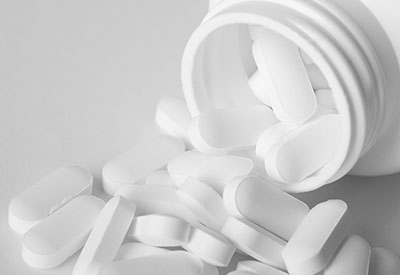 A high number of Invokana® injury claims placed against drug manufacturer Janssen Pharmaceuticals, a division of Johnson and Johnson, are class action lawsuits. These lawsuits allege that Janssen Pharmaceuticals is guilty of:
Misrepresenting benefits and risks from taking Invokana®.
Withholding information from the FDA, medical industry and patients.
Failure to properly conduct safety studies to ensure product.
Contact Lerner and Rowe Injury Attorneys for a free case evaluation if you believe you were harmed after being treated with Invokana® or an other SGLT2 inhibitor diabetes drug such as Invokamet®, Farxiga®, Xigduo XR®, Jardiance® or Glyxambi®.
Make one call to 952-200-3129, or submit details through the free case evaluation form now.
Possible Life-Changing Side Effects of Invokana
Most Invokana® injury lawsuits were the result of a type 2 diabetic patients experiencing a serious side effect from the diabetic drug Invokana® or similar SGLT2 inhibitor drugs that resulted in:
Kidney damage;
Heart disease;
Diabetic ketoacidosis; and/or,
Amputation/Limb loss.
SGLT2 Inhibitors
Invokana® (canagliflozin) is just one of many SGLT2 inhibitor diabetes drugs that have been prescribed by medical professionals to help treat type 2 diabetes. It wasn't until after the U.S. Food and Drug Administration (FDA) required black box warnings be added to these drugs in May of 2017 (due to the increased risk of amputation) that physicians, Scripps Health and Sharp HealthCare ceased to prescribe Invokana® and the following SGLT2 inhibitors to patients:
Jardiance® (empagliflozin)
Invokamet® (canagliflozin/metformin)
Farxiga® (dapagliflozin)
Glyxambi® (empagliflozin/linagliptin)
Xigduo XR® (dapagliflozin/metformin)
Prior to the black box warning, dozens of type 2 diabetic patients were hospitalized for injuries linked to these drugs. For instance, in September 2015 warning labels were added to Invokana® and Invokamet® due to study findings that claimed an increased risk of bone fractures and decreased bone mineral density in patients. Just eight months later the FDA added another warning regarding a link between SGLT2 drug use and harmful side effects to patient's kidneys.
Get A Free Invokana® Case Evaluation!
You May be Eligible for Compensation
If you took Invokana® or a similar type of drug and suffered injuries, you may be entitled to lawsuit compensation for:
Medical bills;
Lost wages;
Pain and suffering; and
Funeral costs in the case of a fatal injury.
Harmed by Invokana®? Get a Free Case Evaluation Today
Do you believe that you were harmed after having taken Invokana®? At Lerner and Rowe Injury Attorneys, we make it easy for you to connect with an Invokana® legal representative.
Our award-winning injury attorneys will accept your potential Invokana® claim for review for absolutely free. We will also go over the pros and cons of both class action and individual claims to help figure out which option is right for your circumstances.
Contact Lerner and Rowe Injury Attorneys today at 952-200-3129, for a free Invokana® case review. Every claim is handled on a no-win, no-fee basis, which means there's no risk to you.