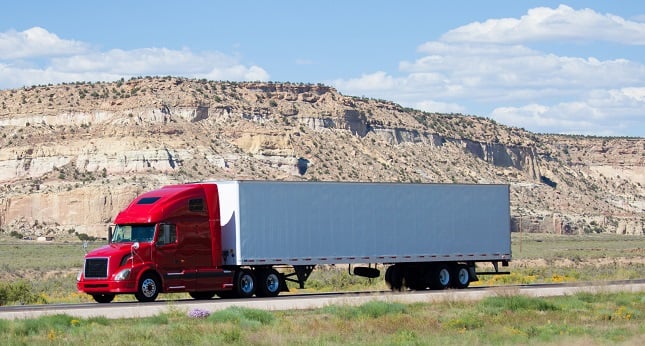 How to Drive Safely Around Large Trucks
Statistics from the 
U.S. Department of Transportation
 show that large trucks are involved in three to four percent of injury and property damage collisions, but nine percent of traffic fatalities.
Large truck accidents in Yuma , such as on that took place in March 2015, resulted in a man being killed when his pickup was struck from behind by a big rig.
Large Trucks Call for Special Driver Safety Precautions
USDOT defines a large truck as a single unit or truck tractor with a gross vehicle weight rating of more than 10,000 pounds. They easily dwarf the automobiles, light trucks, motorcycles and other vehicles on the road.
Despite the size discrepancy, most car/truck collisions are caused by aggressive or unsafe behavior from the driver of the automobile.
Our Yuma personal injury attorneys have the following tips to help reduce the chances of becoming involved in large truck accidents in Yuma.
Stay out of turn zones. You've no doubt seen the signs and stickers that say, "Truck Makes Wide Turns." Believe it! Large trucks have a wide turning radius that can temporarily block all lanes. Wait the few extra seconds for the driver to complete his turn before proceeding.
Avoid blind spots. The blind spots on normal-sized vehicles pale in comparison to the "no-zones" that surround a truck. If you are passing a truck, always do so on the left and stay as close to the outside of the lane as possible. Otherwise, travel well ahead of or behind the truck, avoiding the areas immediately alongside and at the rear.
Watch out in windy weather. Do you think a large truck makes a safe buffer on a windy day? In reality, its size creates a "sail" effect that makes the truck unstable during high winds, especially if the trailer is empty.
Make One Call to a Yuma Personal Injury Attorney for Help!
Large truck accidents in Yuma can still occur, even when you do your best to share the road safely.  If this happens to you, immediately make one call to Lerner & Rowe Injury Attorneys for guidance. Call 844-977-1900 or submit an online form to schedule a free consultation regarding a truck accident in Yuma.