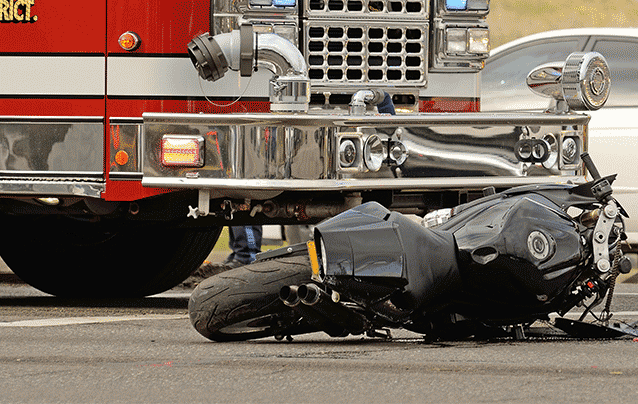 Do you enjoy the sense of openness and freedom that comes with riding a motorcycle in Arizona? Many of the same qualities that make motorcycles so much fun to drive also make them vulnerable to accidents with larger vehicles.
What You Should Do After a Motorcycle Crash
You can follow all the proper safety procedures, but you can't control the behavior of other drivers. So what should you do if you end up in a motorcycle crash in Tucson?
When your motorcycle crashes, it may begin leaking gas or end up in a precarious position that could lead to injury or more damage. Make sure you and any others involved move to a safer spot immediately.
Determine whether you or any other parties have been injured. If so, call 9-1-1 immediately. Regardless of how you feel, you should seek medical attention in case you have suffered internal injuries.
Call the police. If they respond, do not leave the scene before they arrive, even if you have already exchanged insurance and contact information. If they don't respond, go to the police station in person and file a report so you have documentation for insurance and any possible legal action.
Take pictures of your motorcycle and surroundings, capturing as much as you can to show road conditions, weather, obstructions and other details that may have a bearing on the incident. Don't worry about whether or not something is relevant. It's better to have too much evidence than not enough.
Do not discuss the accident with anyone else at the scene except for the police. Give simple and straightforward factual answers only. Any other comments can later be interpreted as an admission of guilt.
Don't Go It Alone – Contact Tucson Motorcycle Accident Attorneys
When you are involved in a motorcycle crash in Tucson, physical injuries and mental distress can put you in a state of uncertainty. Our 
motorcycle accident attorneys
 at Lerner & Rowe will work hard to guide you through the necessary steps and protect your interests. Contact us to schedule your free accident consultation today.