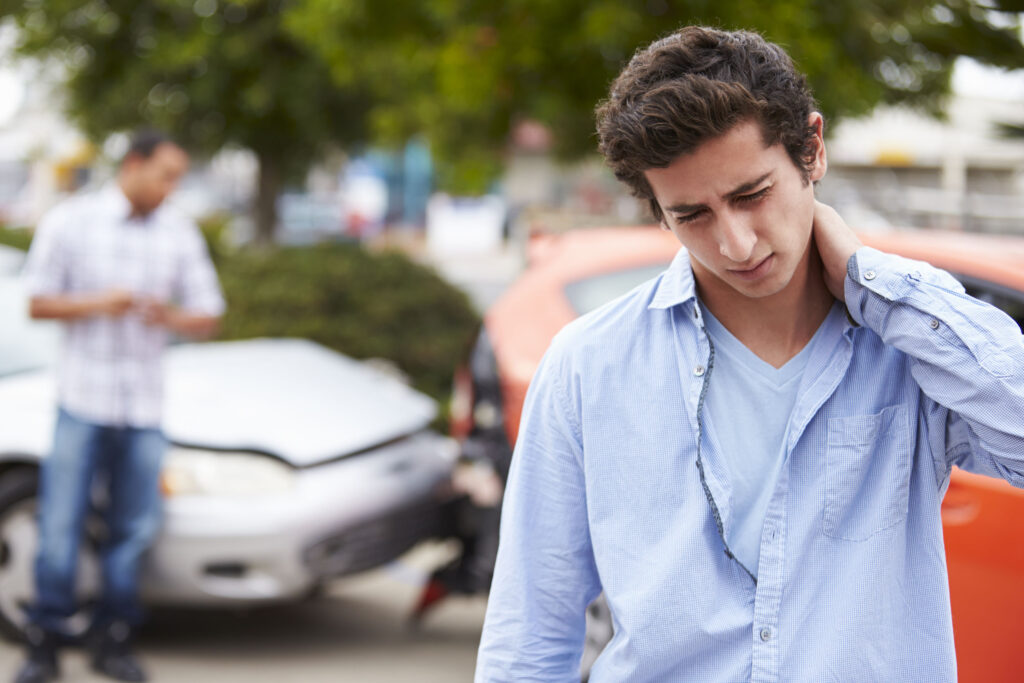 As a motorcycle or car passenger, you place your trust in the driver of your vehicle to get you safely from point A to point B. Unfortunately, accidents do happen, even to good drivers. If you were a passenger injured in a motor vehicle accident through no fault of your own, you need to know your Tucson passenger injury rights in order to obtain fair compensation for your injuries.
At Lerner & Rowe Injury Attorneys, we understand that being injured in an accident can be overwhelming. The last thing you want to think about while you're recuperating from your injuries is having to fight with the insurance companies. Our Tucson injury lawyers will advise you of your rights and help you maximize your compensation. You won't pay a fee unless we win!
Arizona Is an At-Fault State
Arizona is an at-fault state, which means the driver determined to be at fault in an accident is the one held responsible for any damages, including passenger injuries. As an injured party, it is your responsibility to demonstrate why the driver is the cause of the crash. That is why it is within your best interest to contact a personal injury lawyer with experience representing passenger rights after an accident. They will know how to review the details of your case in order to help determine cause and prove who is at fault on your behalf.
In some crashes, it is apparent that one driver acted negligently or recklessly and that those actions resulted in the accident. In many cases, though, more than one driver may have contributed to the wreck.
Arizona also follows the rule of pure comparative fault. When multiple parties are found to share some of the blame for an accident, they can both be held partially responsible. How does this work?
If one driver is found to be 70% responsible for the crash and the other is responsible for 30%, both drivers' insurance companies would then likely pay their driver's allotted percentage of your total damages. Similarly, the driver who was 70% responsible would have their damages to the other driver reduced by 30% due to the other driver's role in contributing to the crash.
Filing a Claim Against Your Driver
Some injured passengers may find themselves in the uncomfortable situation of having been injured due to their driver's negligence or recklessness. Realistically, most people riding as a passenger in another person's car (aside from ride-shares) probably know and have a personal relationship with the driver of their car.
It may be tempting not to file a claim against your driver if they are solely or partially at fault for an accident. Do not fall into this type of thinking. If you were injured in an accident in Tucson as a passenger through no fault of your own, your passenger injury rights dictate that you are entitled to compensation by the responsible party's insurance.
Remember, you're not going after the driver, whether they are your friend or relative. You're simply seeking compensation from their insurance company to cover your losses.
Compensation for Injured Passengers
Once liability and any comparative fault has been established, injured passengers will need to calculate the total amount of damages obtained from those injuries. A qualified passenger injury rights lawyer in Tucson can assist you in estimating your total damages, which may include:
Lost wages
Medical bills
Long-term care
Pain and suffering
Therapy
Contacting a Tucson Passenger Injury Rights Lawyer
All passenger injury cases are unique. That's why you need a personal injury law firm with experience and compassion on your side. At Lerner & Rowe Injury Attorneys, we work around the clock to protect and uphold your Tucson passenger injury rights and get you the best settlement possible.
Contact us today for a free case evaluation. Call 520-977-1900 , chat now with one of our representatives, or submit your case form online.