We Fight, We Win!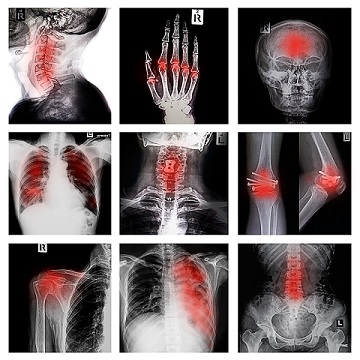 Catastrophic injuries are caused by life-altering events that often result in physical disfigurements and also, psychological damages.
Many unfortunate events can lead to an injury of such magnitude. Events such as vehicle accidents, boating accidents, extreme sports accidents, etc. can all lead to a heartbreaking injury. These are just a few of the many things that can happen, changing your life and the lives of your loved ones forever. So, don't be unprotected if a mishap like this occurs.
We can help! Our Tucson catastrophic injury attorneys know that these types of injuries come with their own set of challenges, financial obligations and also, long-term health care requirements. The amount of compensation you may receive will be based on the damage caused by the accident.
It's important to consult with an experienced catastrophic injury attorney as soon as possible after an accident to get assistance in seeking compensation that you may need to cover:
Loss of wages
Ongoing or permanent disability care
Medical equipment
Childcare and also education expenses
Types of Catastrophic Injuries
At Lerner and Rowe Injury Attorneys we have handled all kinds of catastrophic injury cases, including:
Neurological disorders
Accidental amputation
Multiple bone fractures
Organ damage
And lastly, drastic personality changes
First Consultation is FREE!
So, if you believe you or a loved one is the victim of a catastrophic injury in Tucson, Call or fill out an free case review form today so that we can start fighting for you. We're available any time day or night, so don't wait!
Our main office is in Phoenix, Arizona. However, we have other convenient locations in the cities of Tucson, Yuma, Mesa, Scottsdale, Arrowhead/Glendale, Gilbert and Bullhead City and are able to represent clients across the whole state of Arizona. If your injury prevents you from visiting one of our offices, we will send an attorney to your home or hospital. So, don't wait.