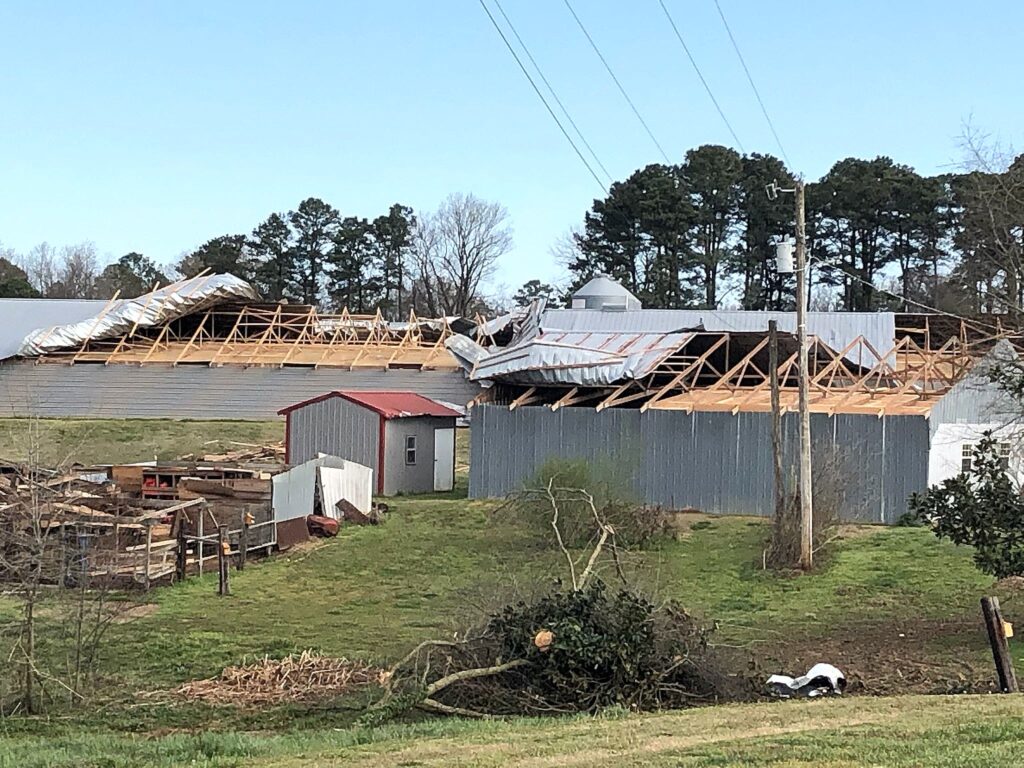 Alabama was struck by a series of deadly tornadoes on March 25, 2021. Winds in excess of 100mph left tens of thousands of people without electricity, destroyed or damaged thousands of homes, and left at least five people dead. Although the tornadoes have passed, they've left Alabama in a state of disarray that can be very dangerous. To help you and your family avoid an Alabama post-tornado injury, Lerner and Rowe has put together a list of safety tips.
Avoid Driving Unless it's Absolutely Necessary
Many roads in Alabama are littered with large objects and debris. While large obstacles, such as fallen trees, are easy to see and avoid, there are many dangerous objects on the road that your eyes can miss. Sharp objects could cause a tire blowout that leads to a car accident.
Give your city time to clear the streets so that they're safe for everyone. They'll be able to get the job done faster if there are fewer cars on the road. Until the roads are clear, it's best to stay home unless you need food, medicine, or other necessities. Staying put until conditions have improved is one of the easiest ways to avoid an Alabama post-tornado injury.
Precautions During a Power Outage
As the electric company works to fully restore power to the state, many people are using backup generators, gas-powered grills, and more in the interim. If you're using a gas-powered device then make sure that you're doing so in a well-ventilated area that's at least 20 feet away from doors, vents, and windows. These types of appliances increase the amount of carbon monoxide in the air. Carbon monoxide poisoning can lead to brain damage and organ failure.
If possible, use battery-operated flashlights instead of candles or gas lamps. Devices that generate flames could lead to an accident that causes burn injuries or property damage.
Avoid Downed Power Lines
Downed power lines can be deadly after a storm and easily lead to a severe Alabama post-tornado injury. While tornadoes themselves are normally dry, it's common for precipitation to fall before and after them. The combination of a downed power line and water can be a huge threat.
If you notice any downed power lines near your home then please contact the electric company and report them. It's best to stay away from downed lines until they've been cleared by professionals.
Reentering Your Home After a Tornado
If you've taken shelter in a safe area and are reentering your home after a tornado, there are many safety measures you can take to avoid an Alabama post-tornado injury. Be sure to wear shoes with thick soles, thick pants, and safety gloves as you're inspecting your home. There may be dislodged objects sharp enough to cause cuts, as well as uneven surfaces that can lead to a slip-and-fall injury.
In addition to protecting the outside of your body, it's important to protect the inside as well. Wear a respirator or other protective mask when reentering your house. Open the windows and give your home at least 30 minutes to get some fresh air inside. Dangerous chemicals and contaminants may have been released when the tornado hit your home. This could lead to lung damage and other respiratory ailments.
It's best to return to your home during the day so that you have abundant lighting. If it's dark then use a battery-powered flashlight. Avoiding using any gas-powered devices, since you can't be sure of the ventilation situation until after your home has been inspected.
Alabama Post-Tornado Injury? Call Lerner and Rowe.
Lerner and Rowe Injury Attorneys hopes that you and your family are safe following the Alabama tornadoes. Please use the safety tips above in order to stay safe. Be sure to keep up with news updates for your area to keep apprised of local conditions. Should you or a loved one suffer an Alabama post-tornado injury because of negligence then please contact us for immediate assistance.
Our Alabama personal injury attorney and support team at Lerner and Rowe is available to help you 24/7. We have worked hard over the years to establish trust with our clients and have a long track record of success.
Please contact us for a free consultation at 844-977-1900. Our representatives can also be reached online through LiveChat and secure case submission form. For an experienced Alabama personal injury lawyer that you can trust, calling Lerner and Rowe is the way to go.
The information on this blog is for general information purposes only. Nothing herein should be taken as legal advice for any individual case or situation. This information is not intended to create, and receipt or viewing does not constitute, an attorney-client relationship.