The personal injury, DUI defense and bankruptcy law offices of Lerner and Rowe show support of Bisbee LGBTQ community by sponsoring Bisbee Pride 2016 in Southern Arizona.
FOR IMMEDIATE RELEASE                                                                       Contact: Kevin Rowe
Lerner and Rowe, P.C.
(602) 977-1900
[email protected]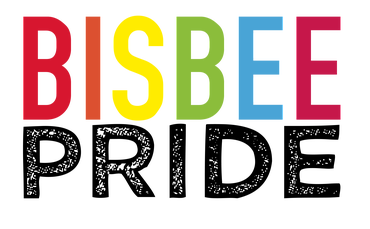 (Bisbee, AZ.) — Team members from Lerner and Rowe's Tucson law office show their support of LGBTQ communities in Southern Arizona by taking part in the 2016 Brisbee Pride June 17th – June 19th.  In addition to being an event sponsor, the law firm will have a booth displayed during the street fair and will take part in the parade on Saturday, June 18th.  Weekend revelers are invited to stop by their booth for colorful and whimsical pride items.
"Our legal team is looking forward to taking part in Bisbee Pride 2016. This three day festival is a great way to celebrate acceptance and support of all of the diverse lifestyles that are part of the Bisbee community," said attorney Kevin Rowe. "We also wish everyone attending a safe and injury free weekend."
In addition to giving back and supporting local communities and organizations, Lerner and Rowe has been recognized as being among the top 1% of personal injury attorneys in America, the finest Arizona bankruptcy lawyers and with the elite honor of having a designated Arizona criminal law specialist as part of their full-service legal team.
Learn more about the community outreach efforts Lerner and Rowe is involved with at LernerAndRoweGivesBack.com
More about Lerner and Rowe
Lerner and Rowe Injury Attorneys diversified the legal services their law offices provide in the spring of 2012 by opening Lerner and Rowe Law Group. The addition of Lerner and Rowe Law Group makes it possible for the firms to now represent clients with personal injury, medical malpractice, criminal and DUI defense, bankruptcy, social security applications and appeals, and real estate related cases, with offices in Phoenix, Mesa, Arrowhead, Glendale, Bullhead City, Yuma, Gilbert and Tucson (with an office opening soon in Avondale). For additional information about Lerner and Rowe Injury Attorneys in Tucson call (520) 977-1900. To learn more about the Lerner and Rowe Law Group, visit lernerandrowelawgroup.com or call (602) 667-7777.
To connect with the law firm socially, follow Lerner and Rowe on Twitter, or become a fan of their Facebook page. You may also visit lernerandrowegivesback.com to learn more about the community services that the lawyers and legal support team of Lerner and Rowe actively support.
###