Lerner and Rowe Are Presenting Sponsors of 13th Annual Unsung Heroes Dinner & Awards Celebration to Honor Tucson Law Enforcement Officers
FOR IMMEDIATE RELEASE                                                                                      Media Contact:
Kevin Rowe, Esq.
Lerner and Rowe, P.C.
(602) 977-1900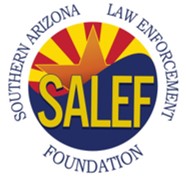 Tucson, AZ. (January 25, 2018) – The Tucson personal injury and criminal defense law office of Lerner and Rowe are proud to be the presenting sponsor of the 13th Annual Unsung Heroes Dinner & Awards Celebration to be kicked off at 5:30 p.m. on Saturday, January 27, 2018 at Loews Ventana Canyon Resort . Tucson law enforcement officers will be honored for their dedication, and volunteer efforts above and beyond their call of duty. Funds raised through sponsorships and ticket sales support the Southern Arizona Law Enforcement Foundation (SALEF).
SALEF has been on a mission since 2003 to raise money for life-saving training, equipment and technology for Tucson law enforcement officers. The Foundation also works closely with various agencies to offer events and programs. These programs bring local community members together with local officers who serve and protect on a daily basis.
"Our local law enforcement officers have such a huge impact within our local communities. It's our pleasure to acknowledge and support these men and women who not only go out on a limb for us on a daily basis, but you choose to go above and beyond their normal call of duty to make our communities even better," said attorney Kevin Rowe.
An amazing highlight of the evening is the superior silent auction. It will include a variety of items to bid on including: electronics, sporting event tickets, jewelry, and so much more!
For more details about the many community partners the Arizona law offices of Lerner and Rowe support in Tucson, visit lernerandrowegivesback.com.
More about Lerner and Rowe
For additional information about Lerner and Rowe's Tucson personal injury attorneys call (520) 977-1900. To learn more about the criminal defense and bankruptcy legal services offered by their partner law firm Lerner and Rowe Law Group, visit lernerandrowelawgroup.com or call (602) 667-7777. Need help filing an application or appeal for Social Security benefits? Contact the law firms other legal partners at Social Security Disability Advocates by calling (602) 952-3200 or online at socialsecuritydisabilityadvocatesusa.com.
Follow Lerner and Rowe on Twitter, or become a fan of their Facebook page.
###