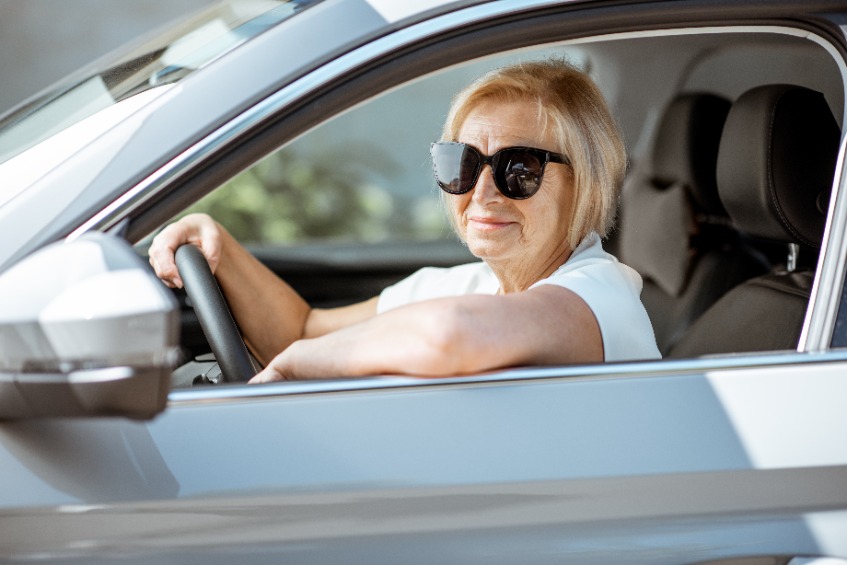 It's that time of year again: Phoenix snowbirds are back! Snowbirds are seasonal residents who spend the winter months in Phoenix and other regions of Arizona to take advantage of the warm climate. Phoenix snowbirds are usually retirees who bring a spike in traffic. Some snowbirds may also travel in big RVs that double as homes. They often bring increased traffic and some have a lack of knowledge about the roads, which can increase the risk of car accidents.
While we appreciate the contributions that our seasonal residents make to the state, the Phoenix personal injury attorneys at Lerner and Rowe want to remind everyone in Arizona to remain safe on the highways. Here are a few things to keep in mind during Phoenix snowbird season.
Phoenix Snowbirds Means Increased Traffic
The first sign of the incoming Phoenix snowbirds is when you start to see more license plates from states with colder climates. When there are more drivers on the road, driving is inherently more dangerous. In addition, snowbirds unfamiliar with Phoenix's highways and/or extra traffic may drive slower than the speed limit. This makes traffic even more congested, particularly on major roads.
Issues with Navigation
Phoenix is a thriving city with one of the country's biggest and fastest-growing major highways. The mix of regular traffic and constant construction can be hazardous for drivers who are already inexperienced with the roads.This unfamiliarity may result in distracted driving and slowing down traffic.
Snowbirds who rely more heavily on GPS are just as likely to be distracted drivers. Out-of-state drivers often use GPS devices, or systems like Android Auto or Apple CarPlay for turn-by-turn directions. They tend to be less attentive on the road as they pay more attention to their navigation system. This is even worse when the GPS gives inaccurate information, which could lead to further confusion and potentially erratic maneuvers to compensate for misinformation.
Phoenix Snowbirds and Motorhomes
Snowbirds driving RVs add more risk and traffic to already dangerous highways. They may also tow a passenger car behind their motorhome, adding to the weight of these large vehicles. Since Arizona does not require a special license or training for driving an RV, many of these drivers are inexperienced. They may not realize the dangers and potential issues of taking their motorhome on the road like increased blind spots, longer stopping distance, and decreased maneuverability. Some of the common causes of RV accidents include:
Inexperience
Unfamiliarity with increased braking distance
Failure to calculate limited turn radius
Rollover accidents caused by a higher center of gravity
High winds or crosswinds
Improperly secured trailers
Overloading, which further adds to the vehicle's limitations, especially braking
Speeding and/or reckless driving
Driving limitations that affect older drivers may also be an issue. Not all older snowbirds are bad drivers, but physical constraints may have an impact on their driving abilities. The National Institute on Aging (NIA) lists a number of age-related health changes that might impair driving ability like arthritis, stiff joints and muscles, vision and hearing problems, and slower reflexes.
Tips for Driving with Phoenix Snowbirds
With the influx of Phoenix snowbirds arriving in the next few weeks, it's important to stay safe when driving in heavy traffic. Here are a few things to keep in mind:
Be prepared for frequent stops.
Do not weave in and out of traffic.
Always use turn signals
Plan ahead for traffic and leave early
Stay calm and try not to lose your temper
Contact a Phoenix Car Accident Attorney
We hope that everyone driving in Phoenix remains safe and proactive to help keep others safe on the road as traffic gets heavier. If you've been injured during Phoenix snowbird season, the Phoenix car accident lawyers at Lerner and Rowe Injury Attorneys are here to help. To schedule a free consultation, contact our staff 24/7.
You can reach us by phone at 602-977-1900. You can also use our convenient LiveChat or secure online form to contact us. If you're looking for experienced lawyers that have won billion-dollar results for their clients while treating them with compassion as they recover from injuries then Lerner and Rowe is the way to go.
The information on this blog is for general information purposes only. Nothing herein should be taken as legal advice for any individual case or situation. This information is not intended to create, and receipt or viewing does not constitute an attorney-client relationship.