Lerner and Rowe's Phoenix Las Offices Make a Difference by Supporting McKenna Youth Foundation's Holiday Fundraising Efforts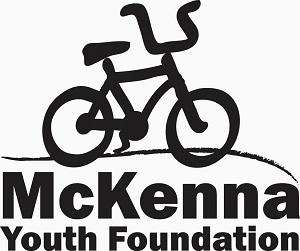 Phoenix, AZ. (November 22, 2016) – For the 7th year in a row, the Phoenix law offices of Lerner and Rowe give back in support of the McKenna Youth Foundation's multiple efforts to bring holiday cheer to disadvantage youth in the Phoenix metropolitan area. This year Lerner and Rowe will be attending the Foundation's Holiday Gala Fundraiser on Saturday, November 26th at the lovely Cedar Club (1702 East Northern Ave., Phoenix). Then on Saturday, December 3rd Lerner and Rowe's legal team joins volunteers from the community to help assemble bikes for the Foundations annual Children's Holiday Party at Aunt Chilada's Restaurant.  Santa will also make a special appearance to help spread cheer and join in handing out gifts that include bicycles for each child, family food and household care packages and clothing.
"Assisting the McKenna Youth Foundation during the holidays has become a beloved tradition for our legal team," said Phoenix personal injury attorney Kevin Rowe. "Each year we continue to be inspired by the Foundations efforts to lift up disadvantaged youth in Phoenix, as well as the new families we meet."
Please contact Michael Damiani at (480) 855-5571 for more details on how to purchase tickets to attend the Gala Fundraiser and for volunteer opportunities open to assist at the Holiday Party.
More About Lerner and Rowe
For additional information about Lerner and Rowe's Glendale personal injury attorneys call (602) 977-1900. To learn more about Lerner and Rowe Law Group, visit lernerandrowelawgroup.com or call (602) 667-7777.
Follow Lerner and Rowe on Twitter, or become a fan of their Facebook page. Also visit lernerandrowegivesback.com to learn more about the community services that the lawyers and legal support team of Lerner and Rowe actively support.
###
FOR IMMEDIATE RELEASE                                                                                  Media Contact:
 Kevin Rowe, Esq.
Lerner and Rowe, P.C.
(602) 977-1900