Catastrophic Injury Lawyer in Phoenix
Our Lawyers Fight to Win!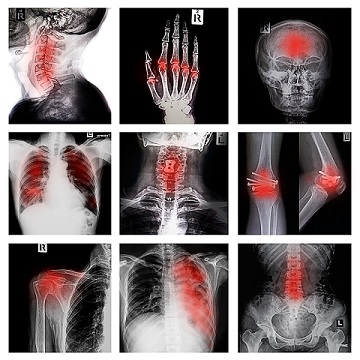 Catastrophic injuries are caused by life-altering events that often result in physical disfigurements, psychological disorders and in the most tragic cases, the loss of life. Any type of extreme accident can result in a catastrophic injury.
Here at Lerner and Rowe, our Phoenix catastrophic injury lawyer knows that these types of injuries come with their own set of challenges, financial obligations and long-term health care requirements. So, that's why we're here to help you file and seek compensation as quickly as possible.
The amount of compensation received will be based on the severity of your injuries, current and future financial obligations/hardships and an estimated cost of long-term care.
For example:
Loss of future wages
Pain and suffering
Ongoing or also permanent disability care
Medical equipment
Childcare and education expenses
Examples of Catastrophic Injuries
Catastrophic injuries are often very devastating to the injured and also, those closest to them. Examples of these serious types of injuries include:
Severe burn injury
Neurological disorders
Eye injuries
Accidental amputation
Multiple bone fractures
Organ damage
Back, shoulder and neck injuries
Paralysis, paraplegia or also, quadriplegia
Drastic personality changes
Don't Wait Another Minute, Call a Phoenix Catastrophic Injury Lawyer Now!
We understand that if you or a loved one is the victim of a serious injury, addressing legal matters is the last thing you want to think about. It is however one of the most important steps you can take to help you begin to recovery.
This is why we suggest that you contact our experienced personal injury law firm as soon as possible. Our offices are conveniently located throughout the Valley and across Arizona.
If your injury prevents you from visiting one of our offices, we will send an attorney to your home or hospital. Call or fill out an online case review form today so we can start fighting for you!