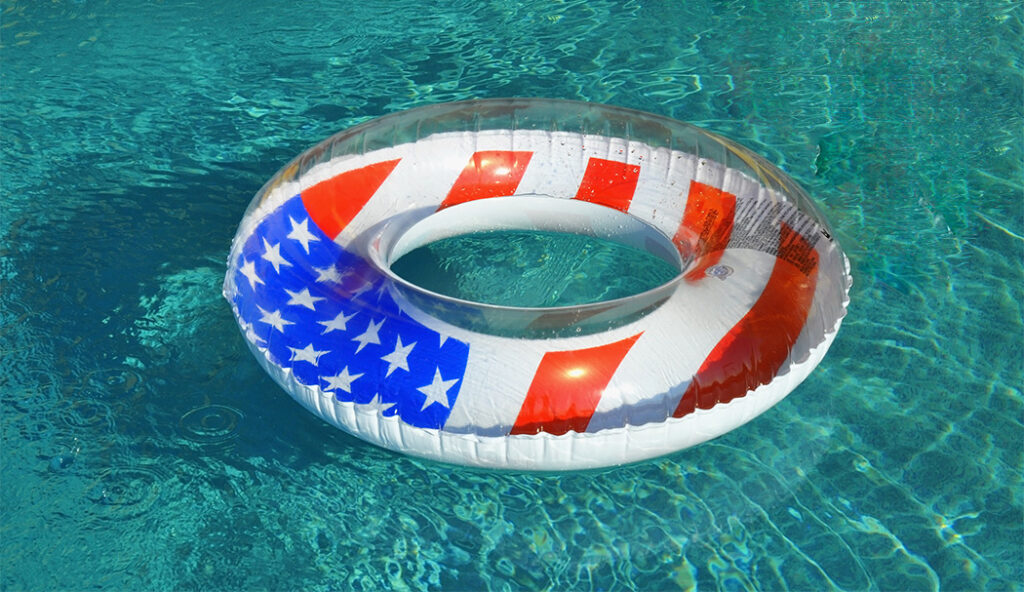 Fourth of July celebrations often include taking a swim to catch a break from the Arizona heat. The following safety tips from Lerner and Rowe's swimming pool accident attorneys in Phoenix will help ensure you and your family are safe in and around the pool this holiday weekend.
Assign someone to monitor the pool
Each year, about 20 children in Arizona die from drowning. If you're hosting or attending a pool party where children are present, assign someone specific to keep a close, constant watch on the pool. Adults can take turns keeping watch so everyone has a chance to relax.
Avoid pool drains
Avoid drain areas of pools, and teach your kids to do the same. If a drain isn't properly covered, a swimmer's hair, jewelry, or bathing suit can become caught and cause the person to drown. In addition, sitting on a drain or putting another body part over the drain can result in drowning or serious injury.
Avoid alcohol use
Alcohol can impair your judgment, leading you to engage in dangerous behavior and take unnecessary risks. It can also make you less able to protect yourself and others in case of an emergency.
Remove hazards
Keep the areas surrounding the pool clear of any hazards that could cause someone to slip and fall. Since a pool is usually surrounded by a hard surface, this could result in serious injury.
Don't rely on water wings
If a child doesn't yet know how to swim or isn't a strong swimmer, don't rely on air-filled water swings to keep them safe. They're toys, not life jackets, and they can easily be punctured.
Pay attention to the depth of the pool
Make sure you're aware of depth markers on the pool. The American Red Cross cautions against diving into a pool area with water that's less than nine feet deep. Diving into water that's too shallow could cause serious spinal injuries.
If you need the services of swimming pool accident attorneys in Phoenix contact Lerner and Rowe Injury Attorneys at (602) 977-1900. We offer free consultations and affordable payment plans and can also help with matters that require the services of board certified criminal defense attorneys.