Hurt in a Wreck? Make One Call, That's All!
Having an experienced Phoenix motorcycle accident attorney on your side is critical to ensuring that your rights are protected.
The Lerner and Rowe Injury Attorneys legal team has investigated thousands of motorcycle accidents in Arizona. We know how to help you get immediate medical care with no out-of-pocket costs. We also go the extra mile to ensure that you get the most compensation possible for your pain and suffering.
Why wait to get the legal help you deserve? Contact us today for a free consultation.
---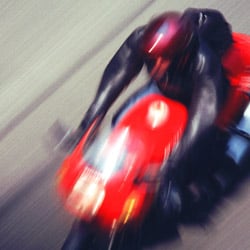 24/7 Personal Injury Attorneys in Arizona
Many motorcycle accidents happen before or after normal business hours. That is why we make sure that you can contact us any time day or night. As such, Lerner and Rowe offers three convenient ways to connect with our team of personal injury attorneys in Phoenix. You are just one call, chat, or click away from reaching us 24/7!
We'll Help Get Your Life Back on Track!
Our Phoenix motorcycle accident legal team will thoroughly evaluate the details of your motorcycle accident, resulting injuries, as well as any other losses or damages. We will then go over your options and answer any questions that you may have.
In the event of a wrongful and unexpected death after a motorcycle accident, compensation may also help family members cover funeral costs and any additional emergency or medical bills.
Our Phoenix Motorcycle Accident Attorneys Get the Results You Want!
If you have been hurt in a motorcycle accident, consult with an award-winning personal injury law firm. Our Arizona motorcycle accident attorneys will investigate and fight for you to help you seek compensation for you loses.
Too injured to meet at one of our Phoenix area law offices? Don't worry. We will gladly send an attorney to meet with you at your home or in the hospital.
You have nothing to lose—make one call today! The call is free, your consultation is free, and you don't pay unless we win your case. Contact us by calling 602-977-1900 or via our online form to schedule up your free initial consultation today.