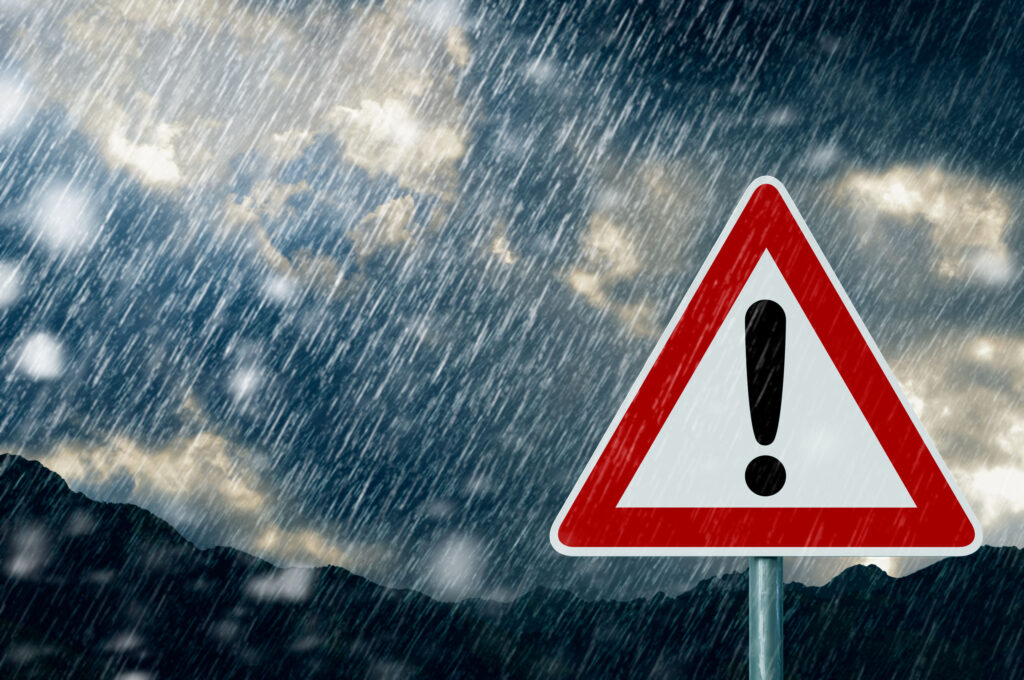 Winter in northwest Indiana means rain, sleet, snow, and other unforeseen weather conditions. These weather extremes can result in car accidents, injuries, and wrongful deaths in the worst case scenarios. That is why our Merrillville personal injury team wants to help prepare you for potential inclement weather changes during this time of year before you hit the roads.
The following Indiana winter driving safety tips were put together to help you prevent and prepare for a car accident or emergency.
Vehicle Winter Prep
You've taken precautions to prepare your vehicle for summer driving, now it's time to prepare for Indiana winter driving. By making time to properly maintain your vehicle you can help ensure that you are not caught by surprise by a tire blowout or an engine stall on a cold winter road.
Here are a few steps to take to help prep your vehicle for winter driving in Indiana:
Check tire tread and air pressure.
Check and charge car battery.
Replace windshield wipers.
Fix your heater if broken.
Check lights (headlights, taillights, brake lights, safety lights, fog lights, and turn signals).
Keep your fuel tank full to reduce the chance of condensation and ice forming.
See a mechanic to check brakes, oil, antifreeze, and winter windshield wiper fluid.
Stock your vehicle with an emergency kit to include first-aid kit, blanket, sturdy shoes, shovel, flares, water, food, tool kit, and jumper cables.
Driver Winter Prep
The next step to prepare for Indiana winter driving is to make sure that you and the other drivers in your life do what's necessary to help prevent a car accident. In an effort to reduce winter driving accidents, the Indiana Department of Transposition (INDOT) promotes winter safety tips with their Ice and Snow, Take it Slow! campaign.
How to help prevent an accident
Here are a few winter driving safety tips provided by INDOT:
Check weather conditions before traveling.
Give yourself extra time to reach your destination.
Clear any ice/snow from your windshield and lights so that you can see and be seen.
Take it slow and leave plenty of room between you and other vehicles to brake.
Be extra cautious when approaching intersections, off-ramps, bridges, and shady areas, as they are hot spots for black ice.
Stay four car lengths away from snowplows and other government maintenance vehicles so that drivers can see you.
Never pass a snowplow on the right as you may end up tangling with the snow and sand being pushed and spread from that side of the vehicle.
Steps to take in case of a winter car accident
It's also important to do what you can to prepare for a winter car accident emergency. Why? Because having a general idea of what to do in advance can make a world of difference if you do end up injured in a roadside accident.
The following steps are advised in case of a winter car accident:
Call the police.
Seek medical attention if necessary.
Exchange contact and insurance information.
Take photos of all vehicles involved and any injuries.
If possible, stay in your vehicle and avoid standing near the road to prevent a secondary accident and injury.
Write down what you remember before, during, and directly after the accident.
Call a personal injury attorney before speaking with an insurance company to help ensure you receive any compensation that you may deserve.
Suffer a Car Accident Injury in Merrillville, Indiana?
Were you or a loved one injured in an Indiana winter driving accident because of the recklessness of another driver? Then please reach out to our Merrillville personal injury attorneys as soon as possible. You may be entitled to seek compensation for your injuries, lost wages, and other damages.
Contact us 24/7 for a free case evaluation by calling 708-222-2222, chatting with a LiveChat representative, or sending us more details about your accident through an online case review form. At Lerner and Rowe Injury Attorneys, our legal team in here for you day or night, rain or shine.
The information on this blog is for general information purposes only. Nothing herein should be taken as legal advice for any individual case or situation. This information is not intended to create, and receipt or viewing does not constitute, an attorney-client relationship.