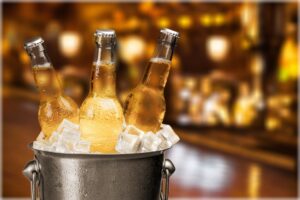 Yuma's annual Cinco de Mayo Mas Uno block party is a great opportunity to enjoy traditional food and entertainment while exploring the downtown shops and restaurants. Many people will also be indulging in margaritas, beers and other tequila enhanced beverages, so how do you stay safe on the roads during the holiday?
Drive Safely in Yuma During Cinco de Mayo
Reduce personal injury risks over the holiday by following these safe driving tips.
Be on the lookout for drunk drivers. Alcohol dulls the senses, affects coordination and slows response times, so it's sometimes easy to spot a person driving under the influence. Signs include:
Weaving in and out of lanes or drifting onto the shoulder of the road
Going too fast or too slow
Running red lights or stop signs
Driving at night without headlights
Make sure you and other passengers have your seat belts buckled. It's the law in Arizona, and Cinco de Mayo is a bad time to be careless.
Use defensive driving tactics.
Follow the speed limit.
Leave plenty of space around all sides of your vehicle.
Scan the road and try to anticipate the actions of other drivers.
If you suspect that someone is driving under the influence, call 911. Give the operator as much information as you can, including make, model and color of the car and license plate number. Embarrassing the driver is a minor inconvenience compared to protecting yourself, the other driver and nearby motorists.
When You Need a Personal Injury Attorney in Yuma
Despite precautions, you or a loved one may suffer an injury during Cinco de Mayo or any other holiday. Our experienced personal injury attorneys at Lerner & Rowe will fight for your rights every step of the way. Call (602) 344-6200 seven days a week, 24 hours a day to schedule a free consultation.