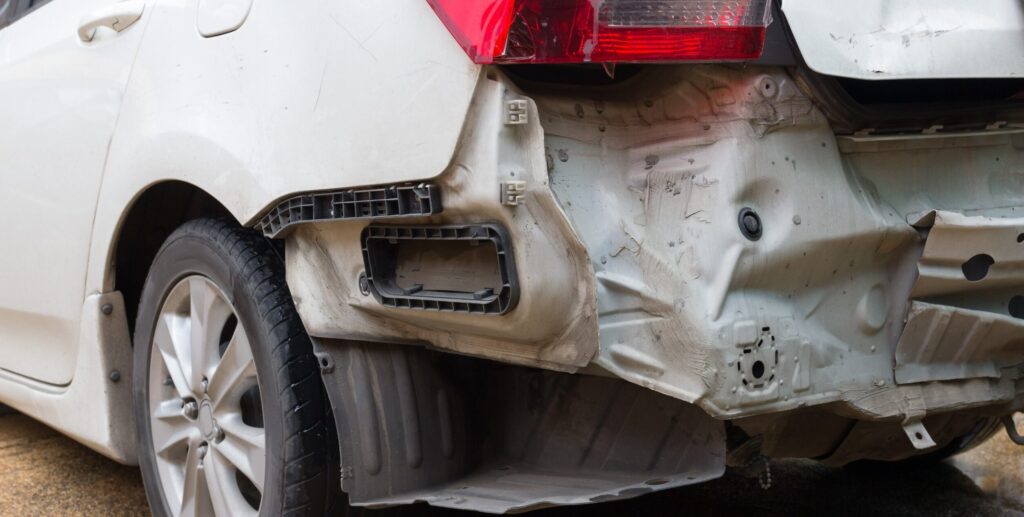 Tempe is a cultural and adventurous desert paradise, but it is also one of the most densely populated areas in the state of Arizona. Thus, it's not surprising that Tempe accounted for 5,844 car crashes in 2021. And, with all our freeways criss-crossing the city, many of these crashes involve high speeds and increased injury. If you have suffered an injury on Tempe roads, call a Tempe car accident lawyer from Lerner and Rowe Injury Attorneys.
When you work with Lerner and Rowe, we shoulder all the risk because we believe in your case. This means there is no fee until you win your case, and there are no upfront monies asked of you. So, call 602-977-1900 to set up your free case evaluation and consultation.
---
Why Do Motor Vehicle Accidents Happen in Tempe?
Motor vehicle accidents happen in Tempe for countless reasons. The most common causes of car accidents here include:
Speeding
Distracted driving
Drowsy driving
Reckless driving
Drunk driving
Ultimately, accidents happen when one or more parties fail to make safe and conscious decisions that keep everyone safe on the road. To start a personal injury case following one of these accidents, an attorney must prove which party's decisions were the true cause of the accident. When your attorney proves the negligence of another party, they can demand financial compensation from that party's insurance company.
Types of Auto Accident Cases Handled by Our Tempe Car Accident Lawyer Team
Not all auto accident cases in Tempe are straightforward. Some include multiple cars, while others include other kinds of vehicles. At Lerner and Rowe, we help victims of these auto accident cases:
Car accident cases
Truck accident cases
Rideshare vehicle accident cases
Any one of these cases can vary in levels of severity, from high-speed, multi-car collisions to rear-end fender benders.
Can I Seek Financial Compensation After a Fender Bender in Tempe?
Yes, you can still seek financial compensation after a fender bender in Tempe. In fact, as long as there was an accident and an injury, you can call Lerner and Rowe and set up a free case evaluation.
Even if you aren't sure if another party caused your injury, it's best to call so that a professional can listen to the details of the event and determine if negligence was at play. It could be that some unknown factor caused your injury and you are entitled to financial compensation. Sometimes, more than one party may be responsible too, which means that more than one insurance company will be involved.
Economic versus Non-Economic Damages
Financial compensation breaks down into two options; economic damages and non-economic damages.
Economic damages are costs that are fairly simple to calculate. They include expenses like medical bills, medication costs, emergency services, and any other cost of care.
Non-economic damages are those that have no natural price tag. These may include placing a monetary amount on abstract factors like your pain and suffering or a loss of companionship. These amounts are best determined by an experienced attorney.
Who Pays the Damages After a Tempe Accident?
Many people believe that to sue another driver means that they will pay for any expenses out of their pocket. But, in reality, the responsible party's insurance company is who picks up the bill.
Unfortunately, some insurance companies go out of their way to give you the least amount of money possible after your accident. This can leave you and your family without much needed funds to move through recovery. At Lerner and Rowe, we fight these insurance companies to make sure you get the maximum amount of compensation possible.
Common Car Accident Injuries in Tempe, AZ
o determine what economic and non-economic damages are owed to the victim, an attorney must assess the injuries sustained and any alteration to the victim's quality of life. Some common car accident injuries in Tempe include:
Cuts, lacerations, bruising
Broken and fractured bones
Whiplash, paralysis, and other spinal injuries
Soft tissue injuries
Internal organ injuries
Concussions and other Traumatic Brain Injury (TBI)
If you have suffered damages or injuries as a result of a Tempe area accident, a Lerner and Rowe attorney may be able to help you offset the costs of life with a new injury.
---
Life After a Car Accident in Tempe
Following a vehicle collision in Arizona, you may face:
An inability to work or return to your old job in the future
Multiple surgeries
The need for round-the-clock care
Purchasing an accessible vehicle or adding accessible features to your home
Years of physical and mental therapy
A change in memory and/or personality
You don't have to face these situations alone, or pay for them out of your own hard-earned savings. Instead, work with an experienced attorney from Lerner and Rowe.
Call a Top Tempe Car Accident Lawyer Near Me
To find a personal injury attorney in Tempe, simply call 602-977-1900, fill out our FREE online form or connect instantly through our handy LiveChat feature. We're committed to providing excellent communications via 24/7 help.
We do not charge any upfront monies from our clients. Instead, we take all the risk because we believe in your case and we want your family to return to your previous quality of life. So, don't settle for a low, quick amount. Rather, seek out high-quality representation that may be able to maximize financial compensation for you and your family. So, don't wait to connect with us and set up your free case evaluation and consultation.