Reduce Your Risks of Personal Injury During Cinco de Mayo Festivities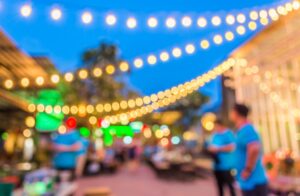 The biggest block party in the area will take place less than 15 minutes away from Bullhead City in Laughlin, Nevada at the 5th Annual Cinco De Mayo Car Show. And even though the party begins one day after Cinco de Mayo, it lasts all weekend long.
This year's car show is expected to be the biggest yet with over 200 vehicles registered and larger crowds than ever before. These larger crowds naturally mean that there is a higher risk of a person being injured.
To help reduce your risks of injury and increase your chances of a safe and festive Cinco de Mayo, follow these tips:
Don't drink and drive. Select a designated driver,  take a cab or plan ahead to stay the night where the party is taking place.
Don't let friends or family members drive drunk.
Eat something and drink plenty of water if you plan on enjoying an adult beverage or two.
Watch out for impaired drivers. Just because you decided not to drink and drive, doesn't mean others made the same smart choice.
Walking? Look both ways before crossing the road. This seems like a given, but sometimes it is tempting to cross a street if the way looks clear.
Personal Injury Attorneys in Bullhead City
If you are involved in a personal injury accident during Cinco de Mayo or any other time, get help from our experienced attorneys at Lerner & Rowe. We can help your 24/7 and will look out for your best interests. Call (928) 704-9604 at any time day or night for a free consultation.