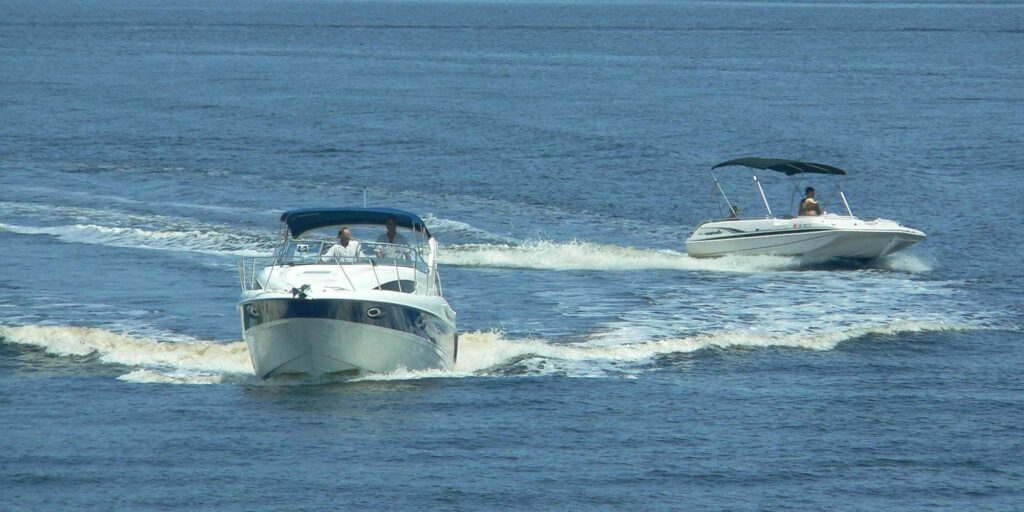 Las Vegas – and the entire state of Nevada – is a hotspot for boating accidents. People take advantage of the many opportunities for boating activities in the large number of natural waterways, including Lake Mead, Lake Tahoe, and the Colorado River.
Accidents can happen anytime and there are many repercussions to deal with after an accident that can prove difficult. If you have been injured in a boating accident, Las Vegas boat accident lawyers are ready and willing to help you with your case.
Common Causes of Accidents
Nevada, like most other states, has boating rules and regulations in place to promote safety for everyone. However, not everyone obeys these rules and regulations, and this kind of negligence can lead to catastrophic accidents and injuries.
Defective Products and Boating Equipment
Defective products and equipment cause a number of Nevada boating accidents, creating harm when those on board least expect it.
When boat parts or equipment (such as motors, steering mechanisms, etc.) are defective and lead to boating accidents and injuries, manufacturers and distributors can have liability for the resulting injuries and damages under a products liability theory. Manufacturers and distributors can be held liable for manufacturing defects, design defects, or warning defects.
Boating Under the Influence (BUI)
Just as operating a car or truck while under the influence of drugs or alcohol can have devastating consequences, so can operating a boat under those same circumstances. Boating under the influence – or BUI – is another leading cause of boating accidents in Nevada, as well as nationwide.
In Nevada, a boat operator can be criminally charged with boating under the influence if they operate a watercraft in the state with a blood alcohol level of 0.08% or higher.
Besides facing criminal penalties, including fines and jail time, boat operators convicted of boating under the influence can also be held responsible for the boating accidents they cause – as well as for all of the resulting injuries and damages to others.
Careless, Reckless, and Negligent Boat Operation
Boat operators owe a duty to everyone else on the water to act as a reasonably prudent boat operator would act under the same or similar circumstances. Whenever a boat operator breaches this duty of care, causing injuries and damages, they can be subject to civil liability. The most common examples of negligent boat operation in Nevada include the following:
Speeding
Operating a boat in unauthorized areas
Operating a boat without the proper experience or training
Nevada Boating Regulations
The Nevada Department of Wildlife is responsible for enforcing boating regulations in the state of Nevada and for educating boat operators on the safe and responsible operation of boats and other watercraft.
These regulations help to ensure safe operation; when properly followed, can prevent boating accidents and catastrophic injuries from occurring in the first place. Some of the most important boating regulations enforced by the Nevada Department of Wildlife include the following, boat operators:
Born in or after 1983 must complete a boating education course to operate a boat with a capability of greater than 15 horsepower
May not operate watercraft while intoxicated or while under the influence of alcohol or drugs
Don't operate a motor boat more than the posted speed limit
May not operate their watercraft with dangerous weather conditions
Contact a Las Vegas Boat Accident Lawyer Today
Boating accidents can lead to catastrophic injuries, and operator negligence poses a significant hazard to the public-at-large. Injured in a boating accident? An experienced Las Vegas boat accident lawyer will assist you with your case. Call us today at 702-877-1500, use our LiveChat or fill out our online form. Your consultation is free, so you have nothing to lose!