Trucks and other large vehicles are capable of doing serious damage to smaller cars and can also cause potentially fatal injuries to those riding inside. The Insurance Institute for Highway Safety also highlighted the dangers that trucks present for drivers with smaller vehicles. Trucks can cause major accidents on the road because of their size and weight, the loads that they carry, and also, the speeds at which they travel.
Smaller passenger vehicles are clearly susceptible to the dangers posed by the thousands of trucks traveling on the highways, and also streets, across Chicago and Illinois making it important for a Chicago truck accident lawyer to be contacted.
If a person has been involved in a truck accident and has suffered an injury, they should meet with a Chicago truck accident lawyer who will take steps to protect their rights and help put them in the best position to be fairly compensated for their injuries, including their medical bills, pain and suffering and any loss income due to missing work.
---
Our Chicago personal injury attorneys also provide legal assistance with:
---
Causes of Truck Accidents
Trucks present unique risks to other drivers and also, causes for automobile accidents. Some of the more common causes of accidents that warrant the attention of a Chicago accident attorney include:
Improper Driver Training
Driver's inexperience with the truck or its load
Poorly maintained trucks
Improperly loaded cargo
Violation of Driver Safety Rules

Under influence of drugs and/or also, alcohol
Exhaustion

Use of mobile devices while driving
Traveling too fast for road conditions
Federal Regulations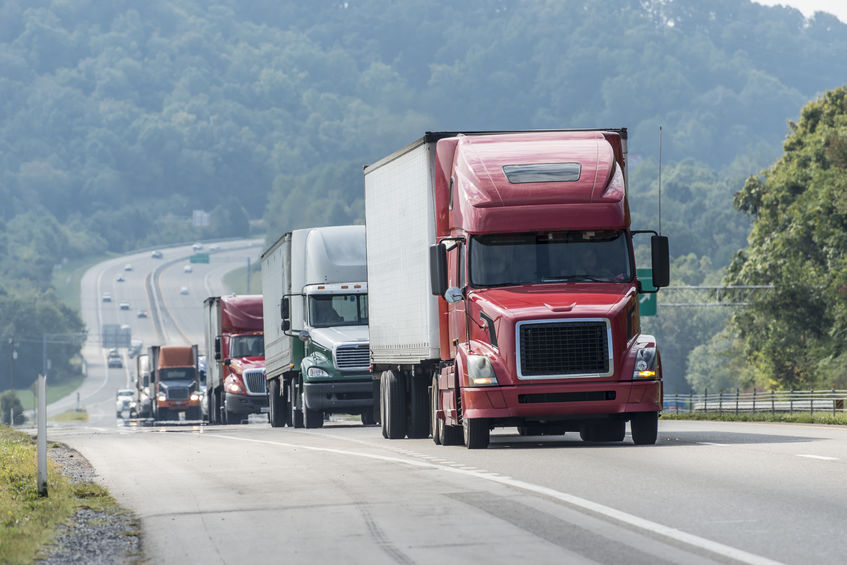 Federal regulations preclude a truck driver from operating a truck when their ability or alertness is impaired or likely to become impaired due to fatigue, illness or other causes which make it unsafe for the driver to begin or continue to operate the truck. Truck drivers are required to maintain a log book that provides a record of the number of hours that they have been driving and also the amount of rest that they have received.
Anyone driving a passenger car near a truck should be very careful. Understanding that trucks are less maneuverable and need a greater distance to stop can help avoid some accidents. But sometimes accidents happen because the truck driver operated the truck in an unsafe manner and caused the accident. Accidents between a truck and a passenger car often result in serious injuries to the driver of the car and any passengers because the trucks are so big and weigh so much more than the car.
Because of the added risk of injuries, federal law requires truck operators to carry large amounts of insurance to help compensate accident victims. Also, there may be several different parties that may be held responsible to the injuries caused by a truck accident. The owner of the truck, the company who leased the truck, the party who loaded the cargo on the truck and also the truck driver may all be responsible for the injuries caused by a truck accident. If a person is ever involved in a truck accident and also, believes the truck caused the accident, it is important that the accident victims hire a truck accident lawyer in Chicago experienced in handling truck accident cases and who will fight for their legal rights.
Consulting With a Truck Accident Attorney
Truck accidents can affect every aspect of the life of an accident victim. Not only due truck accidents often cause greater damage to the car due to a higher force of impact, but that same increase in force of impact often causes more serious injuries to those in the car. The financial strain from the damage to the car and also, the medical bills from treatment for the severe injuries caused by truck accidents can strain every aspect of an accident victim's life and completely disrupt their daily routine.
Sustained a personal injury because of a truck accident? Contact an experienced Chicago truck accident lawyer immediately who will help protect your rights and put you in the best position possible to recover for your injuries, medical bills, pain and suffering and lost income due to missing work. Truck accident victims should also hire a lawyer to recover all the compensation that they deserve.