Bullhead City Boating Accident Attorneys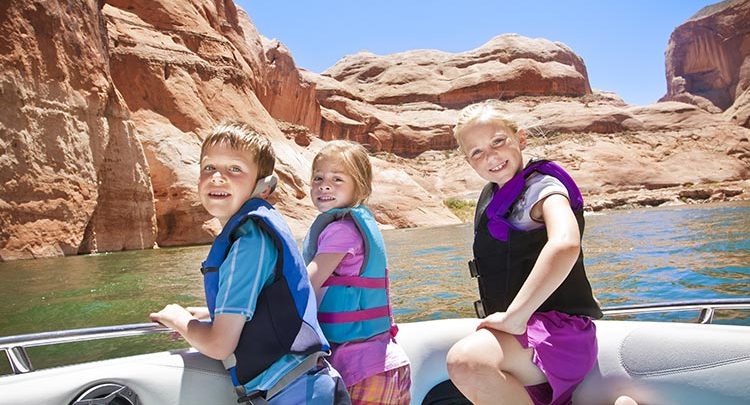 Boating accident injuries can be as minor as a scrape, bump, first degree burn to more traumatic, such as a serious brain or spinal injury. Unfortunately, some boating accidents can also be fatal. For example, the tragic September 1st, 2018 head-on collision between two recreational boats that took place on the Colorado River just North of Lake Havasu.
At Lerner and Rowe Injury Attorneys, our boating accident lawyers know the long term effects that result from these types of accidents. We also know how complicated it can be for a boating accident victim and their families to receive compensation after filing a claim due to federal and state boating laws.
If you or a loved one are a victim of a boating accident in Northern Arizona, please make one call to receive a free, personal consultation. We want to know about the incident that caused your injury or the wrongful death of a loved one to help seek justice on your behalf. Contact our law offices directly at 928-222-222 to see if you may be entitled to compensation for any injuries or damages.
Top 10 Contributing Factors of Boating Accidents
Practicing common sense may help prevent some boat accident injuries. Others are completely out of the hands of the vessel operator and / or boat passenger(s).
According to a 2017 recreational boating statistics report released by the U.S. Coast Guard, the top 10 contributing factors to boating accidents include:
Operator inattention
Improper lookout
Operator inexperience
Machinery failure
Alcohol use
Excessive speed
Navigation rules violation
Weather
Hazardous waters
Force of wave / wake
---
Personal Watercraft Accidents
The Colorado River is a fantastic place to enjoy personal watercraft. Many people know these vehicles by their brand names, such as Jet Ski (Kawasaki), Sea-Doo (Bombardier), and Waverunner (Yamaha). Personal watercraft are light, fast, and easy to drive. They're also loosely regulated under Arizona law, so almost anyone can drive one.
Being small vehicles that offer little protection, personal watercraft accidents can be especially dangerous. Unlike motorcycles and scooters on land, helmets are not required to drive a personal watercraft. Additionally, since a license is not required, some inexperienced or reckless drivers can cause boat accidents.

---
Per Arizona boating laws, after an accident with injury occurs on any local lake, river or waterway it must be reported within the first 48 hours to the Bullhead City Game and Fish Department.
You will also want to contact a personal injury attorney as soon as possible. Doing so can help ensure that you collect important supporting documentation for a claim including:
eye witness accounts;
key evidence;
proper photos of the accident scene and any injuries; in addition to,
law enforcement reports.
Our Boating Accident Lawyers Fight to Win!
A skilled boating accident lawyer is your first line of defense after you or a loved one has been hurt in a boat accident. Our legal team handles a variety of different types of boating accident claims.
The most common type of boating accidents we see involve negligence. Operators of a vessel can be held liable for negligence during a boating accident if they:
do not follow the prescribed boating rules;
improperly pass another vessel; or,
fail to use / have proper safety equipment on board.
Determining the responsible party for a boating accident injury varies by case. Liability and applicable laws pertaining to the injury victims claim will also vary.
Submit an online case review form now or call our offices directly at 928-222-222 to learn more about how we may be able to help. The consultation cost you nothing. We also do not collect a penny unless you win compensation for your injuries and other damages. W
Contact the Bullhead City boating accident lawyers dedicated to helping those hurt in a boat wreck.