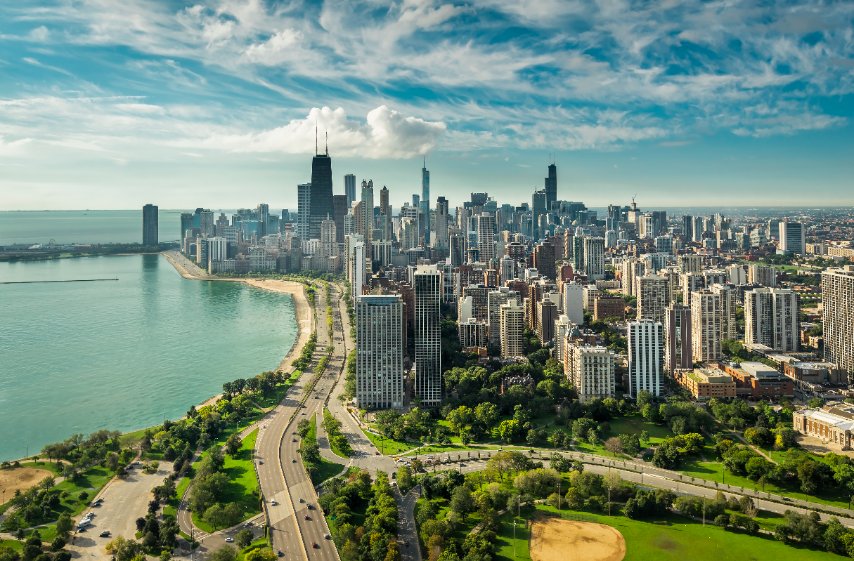 One of the busiest weekends of the year in Chicago is Labor Day weekend. Almost everyone has the day off, attending events like barbecues, family gatherings, and get-togethers with friends. Unfortunately, the heavy traffic and increased alcohol consumption may lead to an increase of Chicago Labor Day car accidents.
The Chicago car accident attorneys at Lerner and Rowe are here to assist you in obtaining compensation for pain and suffering, property damage, and other losses resulting from an accident that was caused by someone else's negligence. To help you have an amazing holiday weekend, here are a few suggestions to help you avoid Chicago Labor Day car accidents.
Be Prepared
Driving carefully and driving defensively are the most important things you can do to stay safe over the Labor Day weekend. Reduce your speed, especially if you're in Chicago traffic in the late afternoon or evening. If at all possible, leave for your Labor Day location early in the morning to avoid the traffic.
Don't Give Into Road Rage
Do not let your road rage control you if you are angered by another driver. It is tempting to let the bird fly, tailgate, or engage in different behaviors to exhibit our road rage. As soon as you begin to feel irate or disturbed, stop if necessary and move to the side of the road. It is possible that an incident of road rage could turn into something much more dangerous.
Put your car in park, make sure it's far from the right-hand lane, and take a few deep breaths. For four seconds, hold your breath. Continue to exhale for another four seconds in a row. Continue doing this breathing technique until you feel more at ease, in control, and prepared to get back on the road.
Time Your Travel Appropriately
Be cautious about assuming you can arrive at your family's outing, a friend's pool party, or any holiday gathering in the typical amount of time. In order to account for the increased traffic, depart at least 10 to 20 minutes earlier than usual. By doing this, you can avoid feeling rushed to get to your holiday event in time.
Don't Drive Tired or While Intoxicated
There is no shame in drinking alcohol the evening ahead of your Labor Day outing. Do not attempt to drive while intoxicated or sleep deprived. If needed, have a friend or family member drive you. Or, use a rideshare service. Also, be mindful if you take medication that makes you drowsy.
It might be easier to concentrate on the road if you switch off driving duties, take breaks when needed, and consume caffeine to keep yourself alert while driving.
Make Sure All Passengers Are Safe
In the rush of Labor Day celebrations, it is easy to overlook passenger safety. Verify that each passenger's safety belt is fastened completely and securely. Additionally, kids must ride in car seats that are suitable for their particular age, height, and weight.
Our knowledgeable attorneys can assist you if you or a family member sustain injuries in a Chicago Labor Day car accident. Call Lerner and Rowe Injury Attorneys, 24/7 at 708-222-2222 to schedule a case review. Our office is open from 8:00 a.m. to 5:00 p.m.,Monday through Friday. You can also reach us by LiveChat or by filling out our contact form.

We will carefully assess your situation to determine possible legal options. You can rely on our people-focused staff to fight for justice on your behalf. Your consultation is completely free as there is no fee until we win your case.
The information on this blog is for general information purposes only. Nothing herein should be taken as legal advice for any individual case or situation. This information is not intended to create, and receipt or viewing does not constitute, an attorney-client relationship.