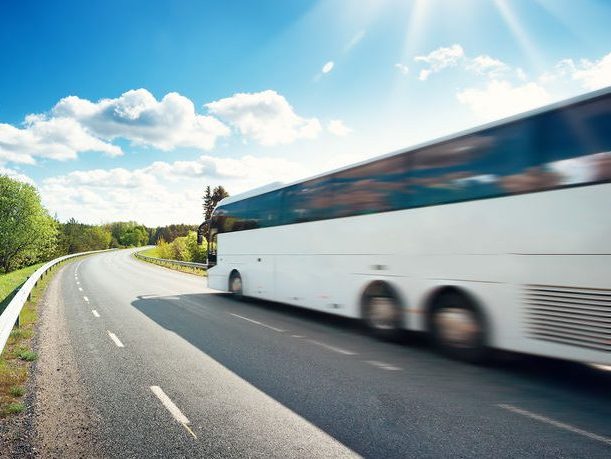 Bus riders have to give bus drivers a significant amount of trust. After all, a bus is a large vehicle with few passenger-safety features, driven by a stranger. Although it is unlikely that something will go wrong, when it does, the consequences can be severe. If injured in an accident, seek out a Chicago bus accident lawyer.
Bus riders expect to get to their final destination safely, conveniently, and affordably. They do not expect to put their health, safety, and also, well-being at risk. Unfortunately, riders have very little control over their own safety and the consequences of a bus accident. Illinois law recognizes this and allows injured riders to purse a financial settlement.
A Chicago bus accident attorney will help anyone injured in a bus accident pursue a settlement that covers the full extent of their injuries. That includes the cost of medical bills and long-term care, the pain and suffering that was endured, the compensation lost by the inability to work, and the overall reduction in quality of life. If someone is killed, a personal injury lawyer can help grieving loved ones to pursue a settlement that respects the magnitude of their loss.
How Accidents Occur
Chicago is notorious for its congested streets and busy bus service. Unfortunately, bus accidents are much more common than most realize. In 2018, the Illinois Department of Transportation reported that there were 2,870 bus accidents in 2016, not including school buses. These accidents resulted in 547 injuries and one fatality.
Given the nature of bus transportation, a single incident, even a small one, can lead to dozens of injuries. Those injuries can range from scrapes and bruises, to broken bones, to serious neurological damage. And in the very worst cases, a bus rider may lose their life.
Illinois law requires bus operators to abide by the highest standards of care and take every reasonable precaution to protect the safety of its passengers. Since even a minor mistake behind the wheel of a large bus traveling on a highway at a high rate of speed can lead to a catastrophic collision, this standard of care for the operation of a bus is high. When a bus operator fails to meet its safety obligations, a bus injury lawyer in Chicago helps plaintiffs to use the law to pursue justice.
Driver Error
Driver error may not be the only cause of a bus accident and resulting injuries. Ineffective, incomplete, or overdue maintenance of the bus can cause or contribute to a bus accident. Riders have the reasonable expectation of proper servicing and maintenance in order to minimize the dangers of the road.
When these requirements are intentionally and knowingly ignored, a bus operator may be guilty of the reckless disregard for rider safety. A Chicago bus accident lawyer can hold them to task and cause a change in procedure and policies and elevate the standard of care for all bus operators. In this way, it prevents future accidents and also serious injuries to others.
Consulting With a Chicago Bus Accident Lawyer
If involved in a bus accident of any type, contact a Chicago bus accident lawyer as soon as possible after the accident. Even if your injuries seem minor or may not impact your health long term, they are unwelcome and unnecessary. They may be the basis of a claim. Lastly, to learn about your rights and the possibility of pursuing a settlement, contact our firm for a consult.