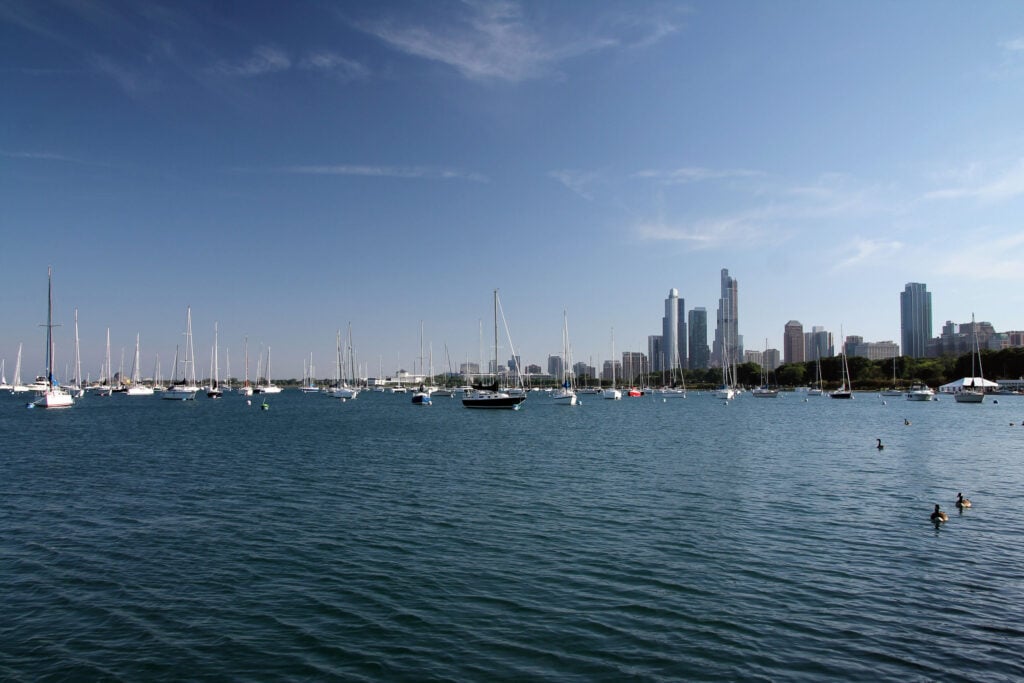 Boating is an incredibly popular sport and recreational activity in the Chicago area, but a boating accident can turn deadly in an instant.
After being involved in a boating accident, it is important to consult with an experienced Chicago boat accident lawyer as soon as possible to determine whether you may be eligible for compensation for your injuries, medical bills, lost wages or other costs.
Boating Accident Facts
Chicago's proximity to Lake Michigan, the Illinois River, and the Chicago River – along with numerous other lakes and waterways – makes it one of the country's top freshwater boating destinations. However, the increase in boating activity heightens the risk of boating accidents, injuries, and deaths.
Drowning is the cause of death in 7 out of 10 boating incidents, with more than 90 percent of those deaths influenced by the absence of a life jacket at the time, while operator error results in 7 out of 10 accidents in general, and alcohol plays a role in most boating fatalities.
Boat Accident Liability
Depending on the circumstances of a boat accident, there may be a party who bears responsibility for the accident, other than the victim or victims.
For instance, if the boat operator or driver was found to have been under the influence of alcohol, they – and any parent company employing the boat driver – may be liable to the injured passengers.
Under Illinois law, the blood alcohol content limit for operating a boat is the same as for driving an automobile in the state of Illinois – 0.08%. However, even a legal limit of alcohol in a boat operator's system can determine the negligence necessary to assign liability in a boating accident.
Some other common situations that could lead to liability of the boat operator, driver or commercial boating company include:
Inadequate safety provisions or lifejackets
Insufficient warnings, instructions or precautions
Boat equipment malfunction
Poor boat or equipment maintenance or upkeep
Failure to conduct adequate boat vessel safety checks
Failure to properly train or screen boat operators
Overcrowding of passengers on boat
Poor sanitation
Failure to obtain appropriate license or certification
Common Types of Boating Accidents
Because there are so many types of boating activities popular in the Chicago area, different types of boating accidents occur. Some of the most common types of boating accidents include but are not limited to:

Capsized boats
Barge and towing vessel accidents
Drunk and under-the-influence boating
Jet ski crashes
Waterskiing accidents
Carbon monoxide poisoning
Swimming and diving accidents while boating
Accidents involving yachts, sailboats, motorboats, rowboats, canoes, kayaks, and other pleasure craft boats
Lastly, tour-boats accidents, including steamboats, paddleboats, cruise ships, ferries, and other merchant boats

Consult a Chicago Boat Accident Lawyer Today
Regardless of how serious your boat accident was, your experienced Chicago accident lawyer can investigate the cause and the responsible party as they work to help you seek compensation for your damages. Contact us 24/7.