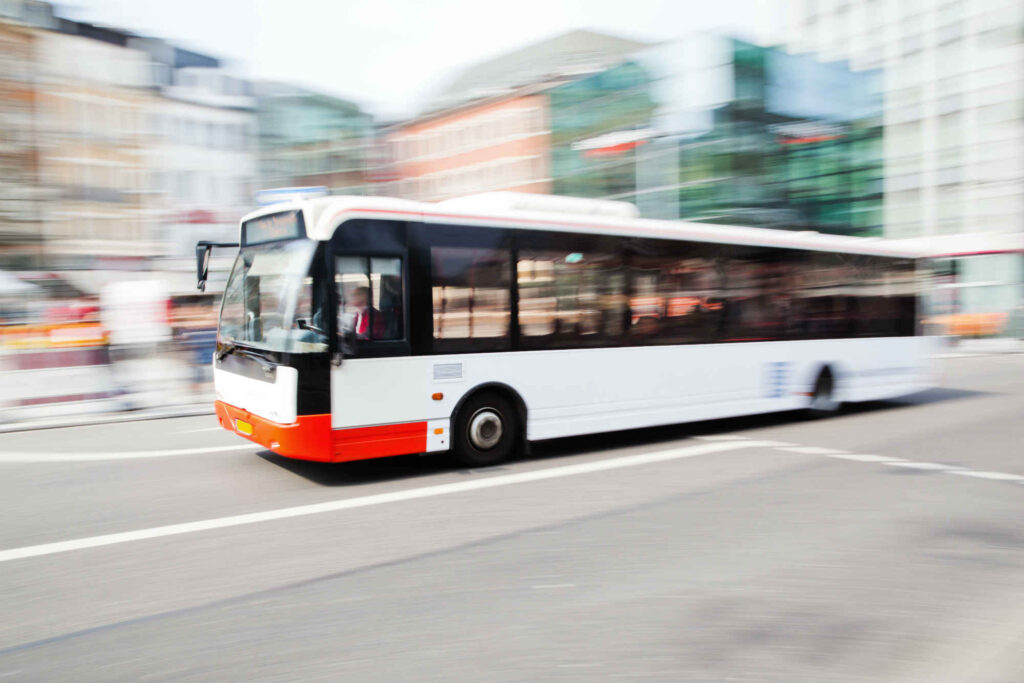 Motor vehicle accidents involving buses can lead to serious personal injuries. Buses most frequently involved in accidents include school buses, charter buses, and city buses.

In the city of Las Vegas, public transportation is popular due to the high number of tourists and low cost associated with this type of transportation. Some locales also provide free public transportation to tourists on buses.
There are multiple bus routes located throughout the city of Las Vegas and bus accidents are common in Las Vegas. If you have been in an accident and suffered damages, you may be able to receive compensation with the help of a Las Vegas bus accident attorney.
Transportation Authorities
The Regional Transportation Commission of Southern Nevada is the transit authority for Las Vegas. When bus accidents involve city buses, the RTC will most likely investigate the accident.

School bus accidents often come under the purview of the National School Transportation Association (and NSTA) and/or the National Highway Traffic Safety Administration (NHTSA).
Bus Accident Liability
In bus accident cases, the most likely defendants – or responsible parties – are the bus driver, bus company, or also, other drivers who may have caused or contributed to the accident. Bus accidents typically occur when a bus driver drives in a reckless, careless, or negligent manner, or when the bus driver is driving reasonably, but another vehicle impacts the bus, causing a collision.

Because there can be several potential defendants in a bus accident case, it is essential that a person immediately contact an experienced Las Vegas bus accident lawyer.
Common Causes of Accidents
The most common causes of bus accidents include the following:
Driving under the influence of drugs or alcohol (i.e. DUI's)
Reckless driving
Weather-related collisions
Lastly, poorly maintained bus equipment or seats
Burden of Proof
The plaintiff must prove negligence on the part of a bus driver, company, or other defendant. To successfully prove negligence, the injured passenger must prove that the defendant owed them a duty of care.
A bus driver owes their passengers a duty to act as any reasonably prudent and careful bus driver would have acted under the same or similar circumstances.
When a bus driver engages in careless driving, or is under the influence of drugs while on duty, they likely breached the applicable standard of care owed to passengers. Under these circumstances, the bus driver could be held liable for negligence.

Once an injured passenger has established that a bus driver or other defendant breached the applicable duty of care; the passenger must show that this breach resulted in injuries and damages.

Damages in bus accident cases typically include compensation for medical bills and lost wages; pain and suffering, inconvenience, and also, permanency.
Contact a Las Vegas Bus Accident Lawyer Today
Injured in a Las Vegas bus accident? Seek legal representation early-on in your case. Experienced bus accident lawyers will represent you and also help you to maximize the value of your case. Don't wait!