Yuma Motorcycle Accident Attorney
Hurt in Wreck? Don't Wait – Call Today!
Don't wait to call an attorney if you or a loved one has been hurt in a motorcycle accident. At Lerner and Rowe, we know how to protect the rights of those who were injured due to a distracted or reckless driver. We are ready to help you 24/7 and are committed to helping you seek the maximum compensation possible for your suffering.
Contact us today for a free case evaluation and let us start fighting for you!
---
Contact the Best Yuma Motorcycle Accident Attorneys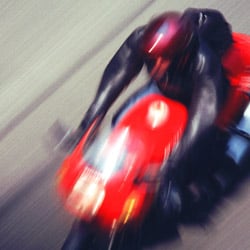 We want to make this process as simple and stress free as possible! There are three convenient ways for you to contact our Yuma motorcycle accident attorneys 24/7:
Once you contact us and share the details about your motorcycle accident and injuries, our legal team will go over your options and answer any questions you may have. Based on what we discover, you may be entitled to compensation for you injuries and other damages that may cover current and future medical expenses, lost wages, motorcycle repairs and future financial obligations.
Why You Should Make One Call to Lerner & Rowe
Aside from the positive reviews from our clients, our law firm has also received high marks and accolades from valued industry leaders and organizations.
A few of the honors given to our personal injury attorneys and legal team include:
Top 10 personal injury attorney in Arizona as recognized by national attorney organization.
Attorneys with proven client satisfaction record.
Arizona Board Certified Personal Injury and Wrongful Death Attorneys.