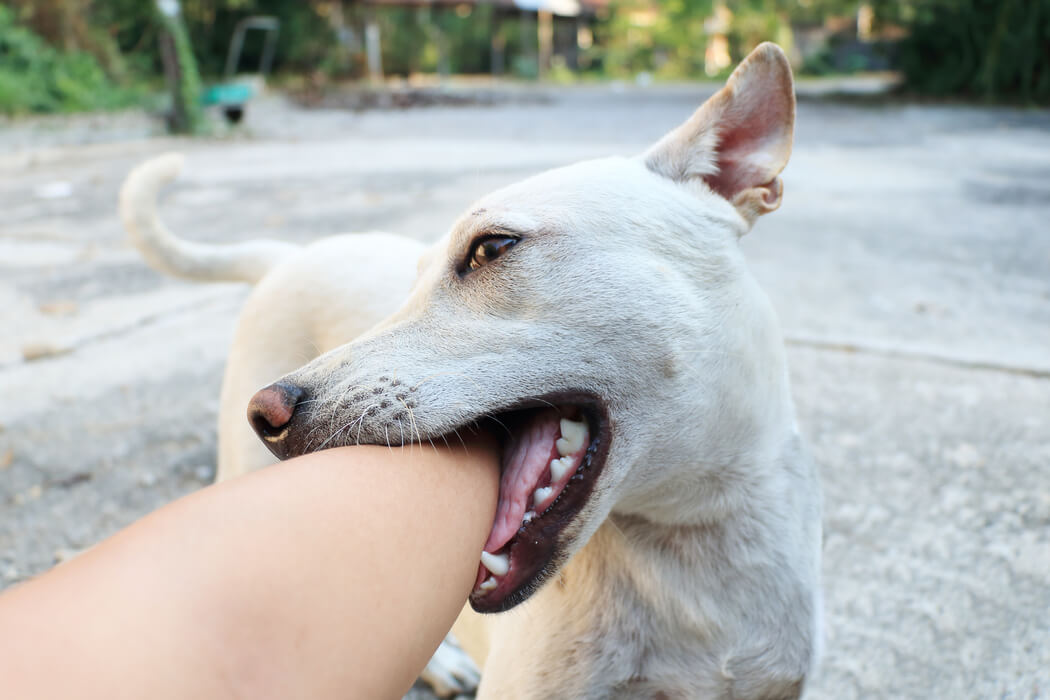 The second week of April hosts National Dog Bite Prevention Week. The goal of this week is to educate the general public about ways to prevent getting bitten by a dog. There are approximately 70 million dogs living in US homes.
Each year, over 4 million people suffer bites by dogs in the US. According to the U.S. Centers for Disease Control (CDC), more than 800,000 receive medical attention for dog bites and at least half of those bitten are children. However, most dog attacks and resulting bites are preventable. Our Yuma dog bite attorney wants you to be familiar with the laws regarding dog bites in our city.
Strict Liability
The state of Arizona places full liability for dog bites on the owner of the dog. There is no need to prove negligence or previous patterns of aggression. This is known in legal terms as 'strict liability' law.
Many other states allow "one free bite" before the owner of the dog falls liable for any future damage caused by the dog. However, Arizona has no such grace period. An owner is still responsible for the bite even if the dog is normally calm and well-behaved.
Arizona Dog Bite Statutes
According to A.R.S. 11-1025, a victim of a dog bite must be able to prove the following in order to pursue compensation for damages:
That the injury took place on public property or the victim was lawfully present on private property.
That the bite was from the dog in question.
Alternatively, A.R.S. 11-1027 states that the dog's owner may not be liable for the bite if the owner can prove that the injured person provoked the dog into attacking. Provocation can be any action that a reasonable person would expect to produce a negative and/or violent reaction from the dog.
An experienced Yuma dog bite attorney will be thoroughly familiar with all aspects of Arizona's dog bite statutes and able to assist you whether you are the victim of a bite or the owner of the dog.
Statute of Limitations on Dog Bite Cases
There are two deadlines for the statute of limitations regarding dog bites in Arizona. The bite victim must file a lawsuit or settle a case within one year of the bite in order to ensure that the owner will be legally liable for the attack under strict liability.
However, a victim may also chose to pursue common law negligence against the owner. The statute of limitations for this is two years. Common law negligence also consist of statutes that address other situations in which animal control is a concern.
For example, if the owner has a "dog at large," a dog that is not lawfully and adequately leashed or contained, and that dog injures someone, the owner could be found liable under common negligence law.
Dog Bite Prevention Tips
Whether you are a dog owner looking to avoid time in court or simply someone that wants to avoid becoming a chew toy, taking steps towards prevention is in the best interests of all. The mass majority of dog bites are completely preventable.
The first and best step towards preventing dog bites is to ensure that you and your family are knowledgeable about how to, or even if you should, approach a dog. Since they lack the ability to speak words, dogs communicate almost exclusively through body language and cues.
Therefore, it is of the utmost importance to educate yourself and your children on how to interpret canine body language. While it is not possible to be completely accurate in your interpretation of the dog's thoughts, you can know what clues to look out for that will alert you if a dog is becoming uncomfortable, stressed, or threatened.
It is also just as important to know when to avoid interacting with a dog. You and your family should avoid interacting with a dog if:
The dog's owner is not in the immediate area
The dog is currently eating or sleeping
It is currently playing with a toy
The dog appears to be injured or in pain
The dog growls upon your approach
You can tell the dog has recently given birth to puppies
The owner has not permitted you to pet or approach the dog
Get a Yuma Dog Bite Attorney on Your Side
At Lerner and Rowe Injury Attorneys we have a Yuma dog bite attorney waiting to help you through your case. We have the experience and know-how to ensure that we handle your dog bite case properly. Our team will pursue your maximum compensation for your medical bills, lost wages, reconstructive surgery, pain and suffering, and more.
There's no risk to call us. Our fees are contingent upon the success of your case. Therefore, there are no up-front fees or out-of-pocket costs; you pay nothing unless we win your case.
Our business hours are 8:00 a.m. to 5:00 p.m., but we will answer your call at any time, day or night. Call us at 928-344-6200 to speak with someone about your case. We also offer an easy to use LiveChat feature on our website.
The information on this blog is for general information purposes only. Nothing herein should be taken as legal advice for any individual case or situation. This information is not intended to create, and receipt or viewing does not constitute, an attorney-client relationship.