A Yuma car accident at 5th Avenue and 8th Street Wednesday morning resulted in one driver being air-lifted to a Phoenix-area hospital for treatment of serious injuries. The second driver involved was taken to a Yuma hospital with minor injuries and will be cited for causing the accident.
A Yuma Police Department spokesperson stated that the at fault driver collided with the other driver after failing to stop at an intersection. The force of impact caused the first driver's car to be pushed on to its side.
Traffic at the intersection of 5th Avenue and 8th Street was closed for several hours while police investigated.
Yuma Car Accidents Attorneys Help Injured Drivers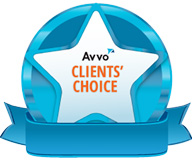 Yuma car accident attorneys at Lerner and Rowe Injury Attorneys are contacted by clients who have had the misfortune of being hurt in similar accidents. If you or a loved one has been hurt in a wreck, please contact us today. Our attorneys are highly regarded by clients and are among the best in America. We will fight to get you the compensation you deserve for pain, suffering and other damages.
Make one call today to 928-344-6200 for a free, no obligation consultation.