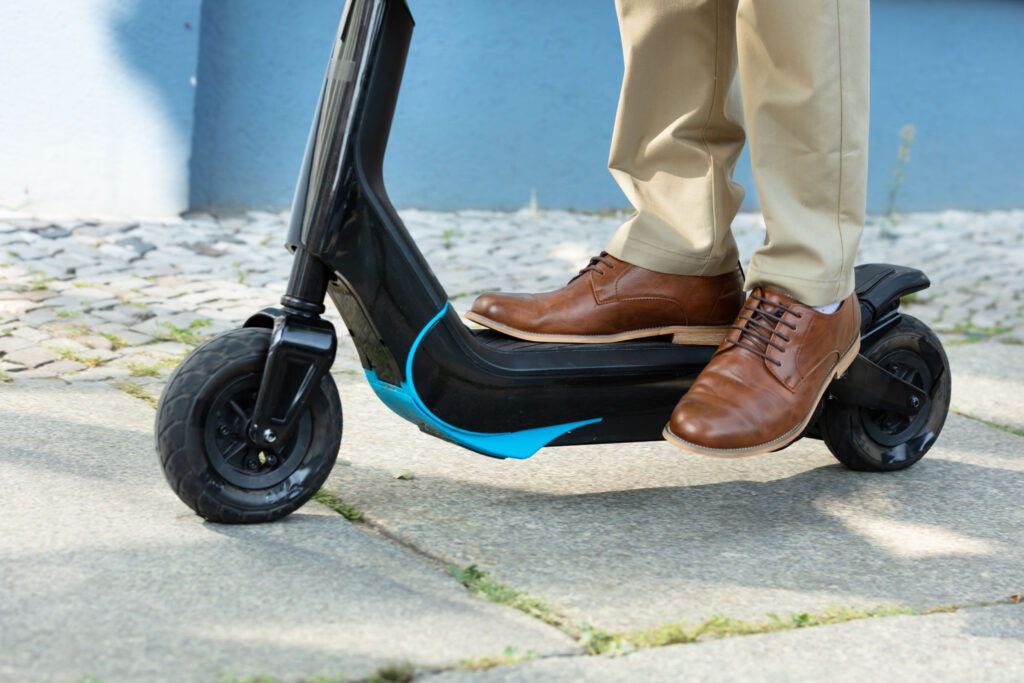 The Seattle Department of Transportation (SDOT) has announced the launch of the city's Scooter Share program. After a thorough review of pitches, Seattle will allow three companies to rent dockless electric scooters and bicycles. While Scooter Share will offer Seattle residents and commuters an inexpensive and environmentally-friendly way to traverse the city, it also introduces a new type of accident. Should you get into an accident through no fault of your own, the Seattle electric scooter lawyer team at Lerner and Rowe Injury Attorneys is available 24/7 to assist you.
What Is Seattle Scooter Share?
Scooter Share is a new program launched by the Seattle Department of Transportation. It aims to offer city dwellers a convenient and affordable way to travel within Seattle. SDOT has selected three companies to launch the program, with an emphasis on each company's safety records. The companies you can rent electric scooters and bicycles in Seattle include:
LINK: A company that offers stand-up electric scooters, LINK was chosen for its safety records, convenient form factor, and low maintenance.
Wheels: Also known for offering safe products, Wheels was chosen for its sit-down models, which appeal to those who are unable to comfortably ride stand-up scooters.
Lime: One of the most experienced dockless scooter companies in America, Lime has had great success with electric scooter and bicycle rentals. It will be offering both types of products in Seattle.
Why Do Dockless Scooter Accidents Happen?
While Scooter Share offers accessible transportation for many, it also introduces a new type of danger. Novice riders are particularly susceptible to causing and being involved in accidents. Reasons for dockless scooter or electric bicycle accidents include:
Drivers unfamiliar with Seattle traffic laws
Riders that ignore traffic laws
Reckless drivers
Renters obstructing pathways after they've finished their ride
Operating a scooter while intoxicated or impaired
Electric or mechanical malfunctions
If you've been injured because of one of the reasons above, a skilled Seattle electric scooter lawyer, such as those from Lerner and Rowe, may be able to help you receive maximum compensation for your injuries, ongoing medical treatment, lost wages, pain and suffering, and more.
What Are Types of Electric Scooter Injuries?
Although Seattle Scooter Share is currently limited to 8 mph for new riders and 15 mph for experienced riders, that's fast enough to suffer catastrophic injuries. After all, scooter riders are extremely exposed and have minimal protection. Types of electric scooter injuries include:
Cuts and bruises
Bone fractures
In extreme cases, a dockless scooter accident could lead to wrongful death. If you or a family member have suffered because of someone else's negligence or a defective product, contact a Seattle electric scooter lawyer from Lerner and Rowe Injury Attorneys immediately.
Contact a Seattle Electric Scooter Lawyer
Lerner and Rowe Injury Attorneys is available 24 hours a day, 7 days a week to help you in the event of a Seattle scooter accident. Our representatives can be reached by phone at 844-977-1900 and through the Internet via LiveChat and encrypted contact form. Consultations are free and we do not charge any fees unless your case is won. Contact us today!