Contact Our Dedicated Seattle Car Accident Attorneys 24/7!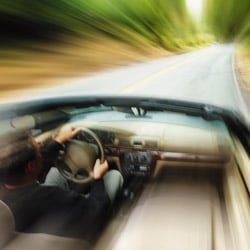 Hurt in a wreck? Our Seattle car accident attorneys aggressively assist victims who have suffered injuries resulting from a variety of accidents. At Lerner and Rowe, we understand what you're going through, and treat every client with the empathy you deserve. No one should have to suffer the consequences of another's negligent behavior on their own. That's why we provide excellent client care, and your best interests are our priority.
The most common car accidents in Seattle involve speeding and drunk driving, but may also involve pedestrians, cyclists, reckless drivers, and distracted drivers. And often times these accidents occur early morning or late evening. That is why our auto accident lawyers are available 24/7 to help.
If you or a loved one has been hurt in an accident, don't hesitate to chat with us online or call us at 844-977-1900.
Seattle Car Crash Attorney
With the rainy Seattle weather, car accidents are nearly unavoidable. However, the severity of injuries can differ drastically. If you've been involved in a car accident, seek medical attention right away, no matter what. Some injuries may take several days to appear, which makes early detection and treatment imperative. Additionally, having medical documentation of your injuries is paramount to assisting your case. When involved in a car accident, it's important that you contact an experienced car accident lawyer. Lerner and Rowe's Seattle car accident lawyers and legal team have a proven reputation for fighting hard, and the integrity and compassion of our attorneys is unparalleled. We're committed to ensuring that the victims of an accident receive the maximum settlement they deserve.
Our lawyers represent clients for many types of claims, including:
Multi-car accidents
18- wheeler / large truck accidents
DUI accidents
Taxi cab accidents
Pedestrian accidents
Teenage driver auto accidents
Bus accidents
ATV accidents
Motorcycle accidents
Wrongful death auto accidents
Elderly driver auto accidents
Contact Us to Get Started Today
Click Here to Fill Out Our Consultation Form!
Claim Your FREE Consultation Now!
What are you waiting for? Contact one of our Seattle car accident attorneys today so we can start fighting for you! We strongly suggest that you speak with one of our attorneys as soon as possible after an accident to improve your chances of receiving a fair settlement. Lerner and Rowe attorneys have the knowledge and skills to protect your personal rights after a car accident. Our empathetic and professional team will properly set up all available insurance claims and assist in disclosing all relevant information to the insurance companies so that you can avoid the hassle. We will help you get your life back on track.
Don't Wait, Call Us Today!
Time matters when involved in an auto accident. Contact us directly at 844-977-1900, or complete a free case evaluation form online today. No case is too small or too large for us to handle. Don't attempt to deal with insurance companies alone, we can help! We know what your injury is worth. If you are not able to come to us, we will come to you. You have nothing to lose. Call us today!