Injured? Make One Call to Lerner and Rowe!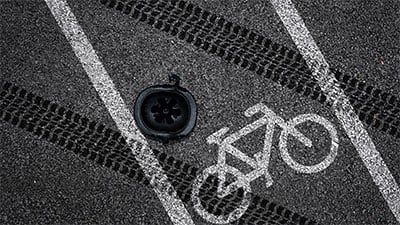 There were an estimated 467,000 bicycle-related injuries in the United States in 2015, and over 1,000 cyclists were killed in crashes (CDC). Here at Lerner and Rowe, we want to stress the importance of bike safety, and the value of having an experienced attorney after an accident. We understand how devastating bicycle accident injuries can be, and treat every client with understanding and compassion.
These injuries included:
Cuts, road rashes and bruises
Broken or fractured bone injuries
Organ damage
Spinal cord injuries
Neck injuries
Paralysis injuries
Disfigurement
And lastly, brain injuries
With only a helmet protecting you, bicycle injuries can often be catastrophic, and in some tragic instances, result in death. If you or a loved one has been injured in a Seattle bicycle accident, or has suffered a wrongful death, contact Lerner and Rowe Injury Attorneys. Lerner and Rowe's Seattle bicycle accident lawyers and legal team have a proven reputation for fighting hard, and the integrity and also, compassion of our attorneys is unparalleled. We will fight so hard to get you the maximum compensation you deserve to cover:
Medical appointments,
Lost wages,
And also, any other expenses or damages.
We're Available to Help at Anytime
We know that accidents happen extremely sudden and unexpectedly. That is why our experienced legal team and bicycle accident attorneys can be reached 24/7 through our online live chat feature or via phone at 844-977-1900.
Causes of Bicycle Accidents
There are many factors that contribute to bicycle accident injuries in Seattle, including extreme weather conditions, being under the influence of drugs or alcohol, motorists or bicyclists failing to yield, and distracted motorists or cyclists.
While the city of Seattle has been working tirelessly for the best decade to improve safety conditions for cyclists and pedestrians, accidents still happen. When a 3,000 pound passenger vehicle hits a cyclist, it's not a fair fight, and more often the cyclist is the one who sustains the worse injury.
Cycling is a fun way to recreate, travel, or commute, but it can also be dangerous. Exposed to the weather and other road conditions with little barrier, cyclists are at risk of suffering severe injuries.
Fortunately, you can reduce your chances of being severely hurt in a bicycle accident by following basic road rules. This includes:
Wearing a helmet to protect your head.
Wearing bright and also reflective clothing.
Riding on the right side of the road with the flow of traffic.
Use proper hand signals to let motorists know what you intend to do.
Use caution when changing lanes and ride defensively.
Also, watch out for open car doors when riding through parking lots or near parallel parked cars.
We guarantee our law firm is different than any other firm you've worked with. Our commitment to excellent client care, and our empathy and professionalism when dealing with clients make us the right choice. So, let us prove our dedication to you. Just make one call to 844-977-1900 to speak with us directly, click on the live chat button or also submit an online form now.
Contact Us to Start Today