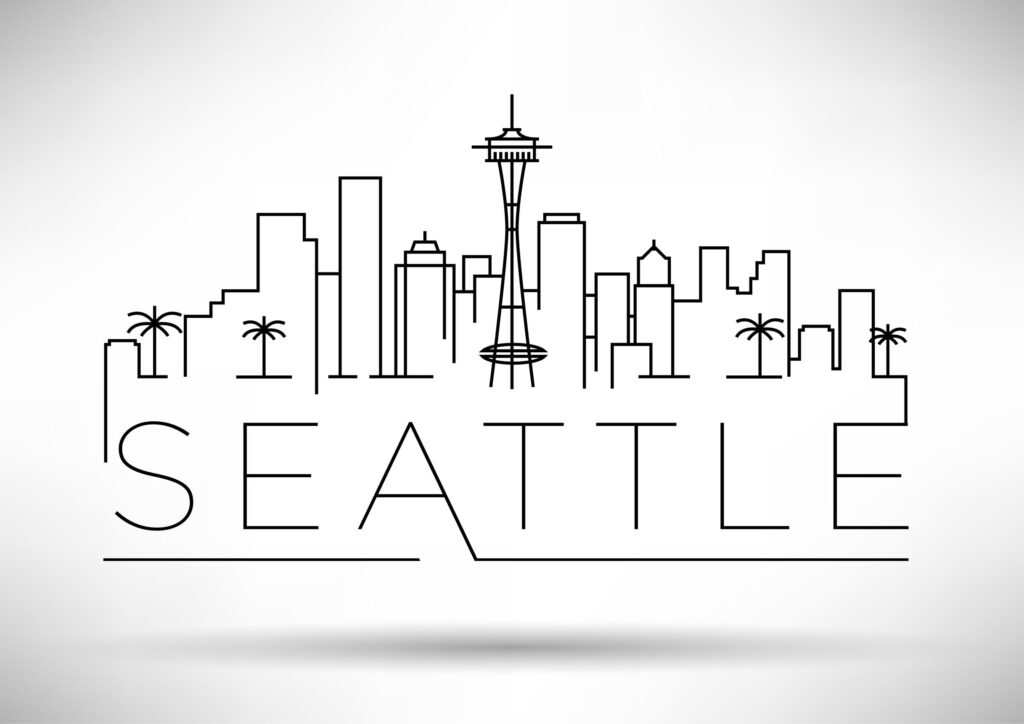 Seattle is known as one of the most diverse and culturally-influential cities in America. Despite its reputation as one of the country's most interesting and rapidly growing cities, many people still underestimate its relevance. Lerner and Rowe presents a Seattle fact list so that you're armed with entertaining information on the Emerald City. We want to make sure you know a thing or two about our excellent city.
If you happen to be in town and need a personal injury attorney, please contact Lerner and Rowe so that we can take care of your legal needs. Then, you can resume enjoying all that Seattle has to offer.
Seattle Music is Far More Than Grunge
Many music fans associate Seattle with grunge. While it's a Seattle fact that bands like Nirvana, Pearl Jam, Alice in Chains, Soundgarden, and others were essential to the grunge scene, Seattle has a much longer and much broader musical history.
Some of the artists that lived in or established themselves in the Seattle area include Jimi Hendrix, Bing Crosby, Heart, Kenny Loggins, Sir Mix-a-Lot, Quincy Jones, Ray Charles, Ernestine Anderson, Queensrÿche, Brandi Carlile, Foo Fighters, Kenny G, and Macklemore. Those talents span rock, pop, heavy metal, blues, jazz, country, and whatever it is that Macklemore tries to do. Seriously though, those are just some of the tremendous musical talents that have emerged from the Seattle area.
Just remember to always spot your exits after you arrive at a venue. Knowing how to exit a building can potentially save you from serious injury in case of a fire or other emergency.
Pike Place Market Started Because of Onions
The Pike Place Market is one of the famous destinations in Seattle. Locals love visiting for the fresh produce and meats from nearby farms. Tourists love watching the fishmongers hurl seafood while yelling. A Seattle fact that many people don't know is that onions were the impetus for Pike Place Market.
Prior to Pike Place Market, farmers sold their goods to wholesalers on Western Avenue. Most farmers made little to no profit, while consumer prices were dictated by the whims of the wholesalers. Farmers simply didn't have the resources to sell directly to customers. Things came to a head when the price of onions soared from 1906 to 1907. Farmers still made little to no money, consumers paid exorbitant prices for produce, and the middlemen kept the vast majority of profits.
To make things fair for farmers and consumers, a public market was proposed. On August 17, 1907, Pike Place Market opened. The new venue allowed farmers to enjoy the profits they deserved and gave consumers access to fresh produce at fair prices. Please be careful when visiting the market; between the rainy weather and fish remains, slip and fall accidents are a strong possibility.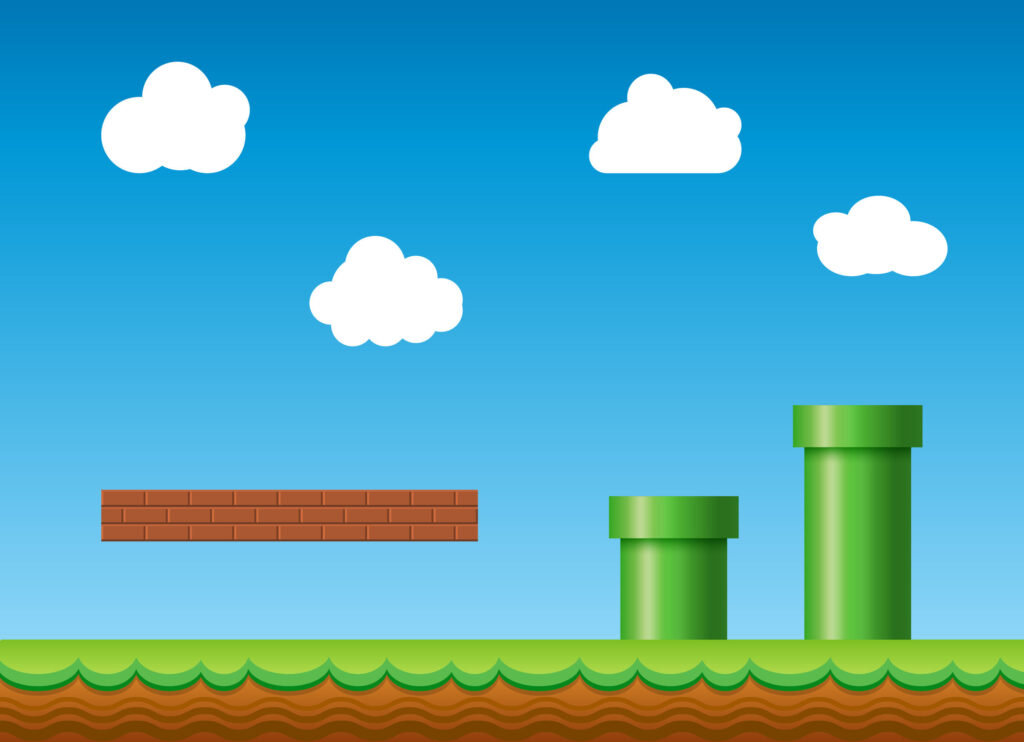 The Seattle Area is a Video Game Juggernaut
Did you know that the Seattle area is hugely important to the video game industry? It's true! Microsoft Game Studios and Nintendo of America are headquartered in Redmond, WA. The Pokémon Company's US office is in nearby Bellevue, WA. Seattle-based game developers include 343 Industries (Halo), Monolith Productions (F.E.A.R., Middle-earth: Shadow of Mordor), PopCap Games (Bejeweled, Plants vs. Zombies), Sucker Punch Productions (Sly Cooper, Infamous), and Valve Corporation (Half-Life, Portal, Left 4 Dead, Steam platform).
Microsoft and Nintendo have sold hundreds of millions of video game consoles and software units. The developers mentioned above have sold hundreds of millions of games. When you add it all up, it's a Seattle fact that the local video game companies are responsible for billions of dollars of revenue.
Seattle Had Real-Life Superheroes
While Daredevil, Jessica Jones, and Spider-Man fight crime in a fictional version of New York City, Phoenix Jones and the Rain City Superheroes patrolled the streets of Seattle in real life. Benjamin Fodor was a Seattle citizen with a mixed-martial arts (MMA) background that was tired of passivity leading to crime and violent injuries. He invented the character of Phoenix Jones to stop crime, inspire people to lend a helping hand, and influence people to be more decent.
Sadly, the Rain City Superhero Movement was disbanded in 2014. In early 2019, Fodor announced that he was retiring Phoenix Jones due to age and disillusionment. Just like in the comics, the Emerald City waits for a new hero to take the mantle and be its new protector.
[Lerner and Rowe do not endorse or encourage vigilantism.]
Seattle Has the World's Longest Floating Bridge
The Evergreen Point Floating Bridge (also known as the 520 Bridge and the Governor Albert D. Rosellini Bridge) connects Seattle to the eastern suburbs of Bellevue and Kirkland. It has a total length of 15,580 feet, with a floating section that spans 7,710 feet. It's a Seattle fact that the 520 is the longest floating bridge in the world.
The floating portion of the Evergreen Point Floating Bridge stands upon 77 concrete pontoons that float above the water and are secured by 58 anchors to the bottom of Lake Washington. It's made primarily of concrete and was designed to last for at least 75 years. The bridge replaced a previous one of the same name and opened on April 2016. Construction of the Evergreen Point Floating Bridge cost $4.75-billion.
While driving on bridges is generally safer than driving on roads, accidents do happen. Please contact a personal injury lawyer at Lerner and Rowe if you've been involved in a car accident on the Evergreen Point Floating Bridge.
Elvis Was Here
Hundreds of stars visited the 1962 Seattle World's Fair (Century 21 Exposition), but none were bigger than Elvis Presley. The King had the town all shook up from September 5 to September 15, 1962. For 10 days, thousands of people followed his every move around Seattle. The New Washington Hotel, where The King and his entourage stayed, was constantly besieged by adoring fans. The various hotels, restaurants, and attractions Elvis visited proudly advertise "Elvis Was Here" to this very day.
Metro-Goldwyn-Mayer (MGM) used the Seattle World's Fair as the backdrop for the movie It Happened at the World's Fair. The musical comedy starred Elvis, Joan O'Brien, Gary Lockwood, and Yvonne Craig (Batgirl!). It also featured a scene with a very young Kurt Russell. Seattle fact: Kid Kurt Russell got to kick Elvis in the shin!
It Happened at the World's Fair was released in April 1963.
Seattle (Possibly) Had the World's First Gas Station
This Seattle fact is a point of contention among historians, but the city may have had the world's first gas station. In 1907, John McLean of Standard Oil of California (now Chevron) opened a refueling station at what's now Pier 32. Prior to this "filling station," car owners had to buy gasoline in boxes at stores. McClean and an engineer designed a system that allowed drivers to fill their cars directly from a large onsite tank.
Some believe that this Seattle location was the first true gas station, while Shell cites one of its subsidiary's St. Louis facilities built in 1905 as the world's first. While the world will never know the answer, it's very cool that Seattle had either the first or second gas station in history.
Seattle Coffee is Far More Than Just Starbucks
People all over the world associate Seattle with Starbucks coffee. Starbucks is, after all, the largest coffee chain on the planet. Seattle fact: Starbucks has more than 20,000 locations in 62 countries.
There's much more to Seattle coffee than Starbucks. The city is home to a number of renowned coffee roasters. Caffé Vita Coffee Roasting Company, Caffe Ladro, Victrola Coffee Roasters, Lighthouse Roasters, Stumptown Coffee (now owned by Peet's), Herkimer Coffee, Seattle Coffee Works, and Zoka Coffee Roaster are just some of the small, but highly respected, coffee roasters that call Seattle home.
Looking for more things to do in the city? Check out our picks for the best walks in Seattle.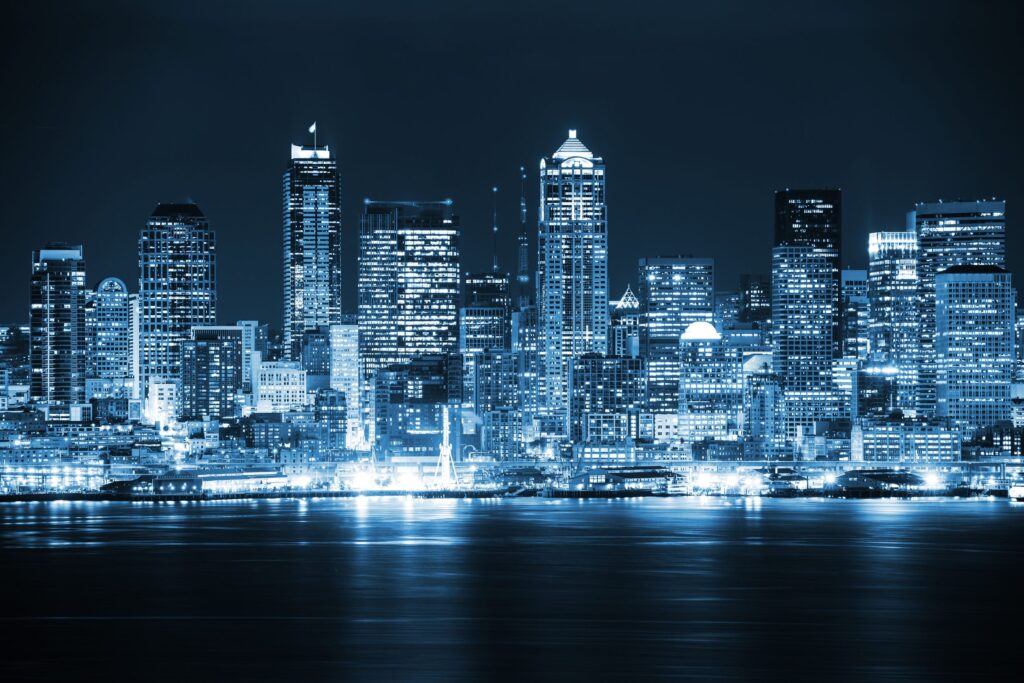 Lerner and Rowe is Here For You in Seattle
We hope you've enjoyed this fun Seattle fact list from Lerner and Rowe. Feel free to use it to regale your friends with tales of the Emerald City. Hopefully your next visit to Seattle is an outstanding one. Should something go awry and you need a personal injury lawyer, do not hesitate to contact us. You can call us 844-977-1900 , use our LiveChat feature, or fill out an online form. Lerner and Rowe is available 24/7, ready to serve you.