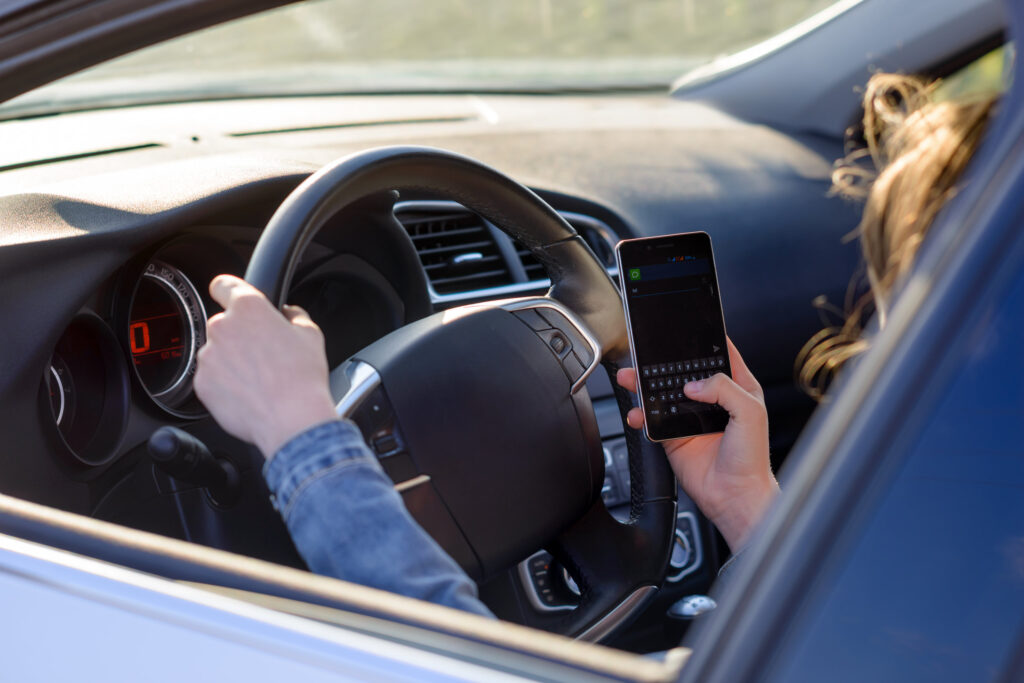 Much of the United States has enacted bans or limits on using a cell phone while driving, but not every city or state has the same laws. In Las Vegas and statewide, it is illegal to text and drive under most circumstances. But how exactly does Nevada define texting, and what other limitations should you be aware of before you get behind the wheel? The Las Vegas personal injury lawyers at Lerner and Rowe Injury Attorneys explain Nevada's texting and driving law and its legal repercussions, plus what to do if you're in an accident caused by a distracted driver.
What Is Nevada's Texting and Driving Law?
According to Nevada Revised Statutes (NRS) 484B.165, it is unlawful to use a handheld wireless communications device (i.e., a cell phone or tablet) while driving in order to:
Manually type or enter text
Send or read data to access or search the Internet
Engage in non-voice communications with another person (including text messaging, electronic messaging, and instant messaging)
Engage in voice communications without the use of a hands-free device (except to activate or deactivate a feature or function of a hands-free device)
Essentially, NRS 484B.165 puts a blanket ban on texting and driving, talking on the phone without a hands-free device, and manually typing or reading any text on your cell phone while you're driving.
Exceptions to Nevada's Texting and Driving Ban
Ordinary citizens may be excepted from Nevada's texting and driving ban under the following limited circumstances, such as:

You are either reporting or requesting assistance for a medical emergency, a safety hazard, or criminal activity
You're responding to an emergency situation to protect the health, welfare, or safety of a driver or another person and stopping the vehicle would be inadvisable, impractical, or dangerous
You're in a self-driving vehicle (and the autonomous operation of the motor vehicle is authorized by law)
There are several other exceptions to Nevada's ban on texting and driving, most of which apply to emergency crews and law enforcement. These exceptions include:
Paid or volunteer firefighters, EMTs, paramedics, ambulance attendants, or other persons trained to provide emergency medical services who are acting within the course and scope of their employment
Law enforcement officers or persons designated by a sheriff, chief of police, or the Director of the Department of Public Safety who is acting within the course and scope of their employment
Public utility employees or contractors using a handheld wireless communications device provided by the utility company or to respond to an emergency
Amateur radio operators licensed by the Federal Communications Commission (FCC) who are providing a communication service in connection with an actual or impending disaster or emergency or participating in a drill or exercise
Punishments for Texting and Driving in Las Vegas
If you are caught violating Nevada's texting and driving law, you may be found guilty of a misdemeanor. A first-time violation is not considered a moving violation by the Department of Motor Vehicles (DMV).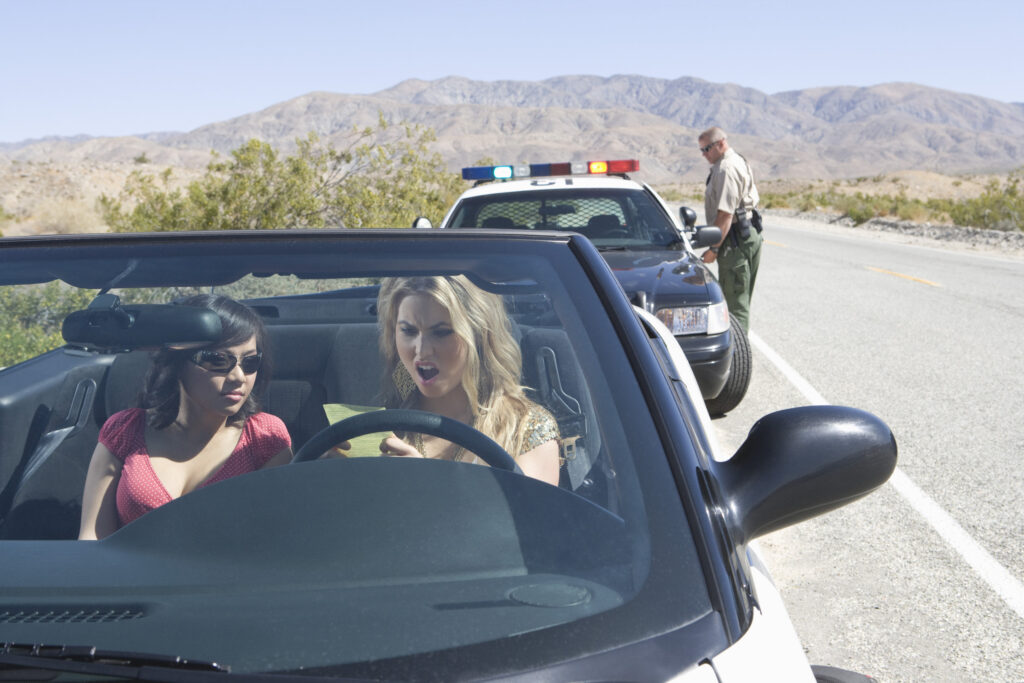 A first-time violation (no prior violations within the past 7 years) will incur a $50 fine.
Second-time violations are subject to a $100 fine.
Third or subsequent violations will cost you $250.
If you are caught texting and driving in a work zone or in a pedestrian safety zone, the fine will be doubled (NRS 484B.130 and 484B.135)
Injured By a Driver Who Was Texting and Driving?
If you or a loved one has been injured because of distracted driving in Las Vegas, you could be entitled to serious compensation from the at-fault driver's insurance company. Actions like texting and driving constitute negligence, a cornerstone of liability in many car accident cases. If the driver was cited for breaking Nevada's texting and driving law, this could serve as compelling evidence in your accident claim.
However, just because fault is obvious doesn't mean car insurance companies will make a fair settlement offer. On top of injuries, you may be dealing with property damage to your vehicle, lost wages, and mounting medical bills, not to mention pain and suffering. A reasonable accident settlement should include compensation for all of these losses.
How Lerner and Rowe Injury Attorneys Can Help
At Lerner and Rowe Injury Attorneys, we've helped thousands of injured victims get the settlement they deserve after an accident. Our streamlined personal injury claim process and dedicated legal team take the stress out of filing an accident claim so that you can focus on recovery.
With more than 240 years of combined personal injury litigation experience and billions total recovered on behalf of our clients, Lerner and Rowe Injury Attorneys is the powerhouse law firm you want in your corner. From negotiating a settlement out of court to taking your case to trial, our Las Vegas car accident lawyers will be with you every step of the way.
To find out more about how we can help and to claim your FREE legal consultation, call us 24/7 at 702-877-1500, connect with a representative online via LiveChat, or fill out this short form. The call is free, the consultation is free, and there is no fee until we make a financial recovery on your behalf.
The information on this blog is for general information purposes only. Nothing herein should be taken as legal advice for any individual case or situation. This information is not intended to create, and receipt or viewing does not constitute, an attorney-client relationship.