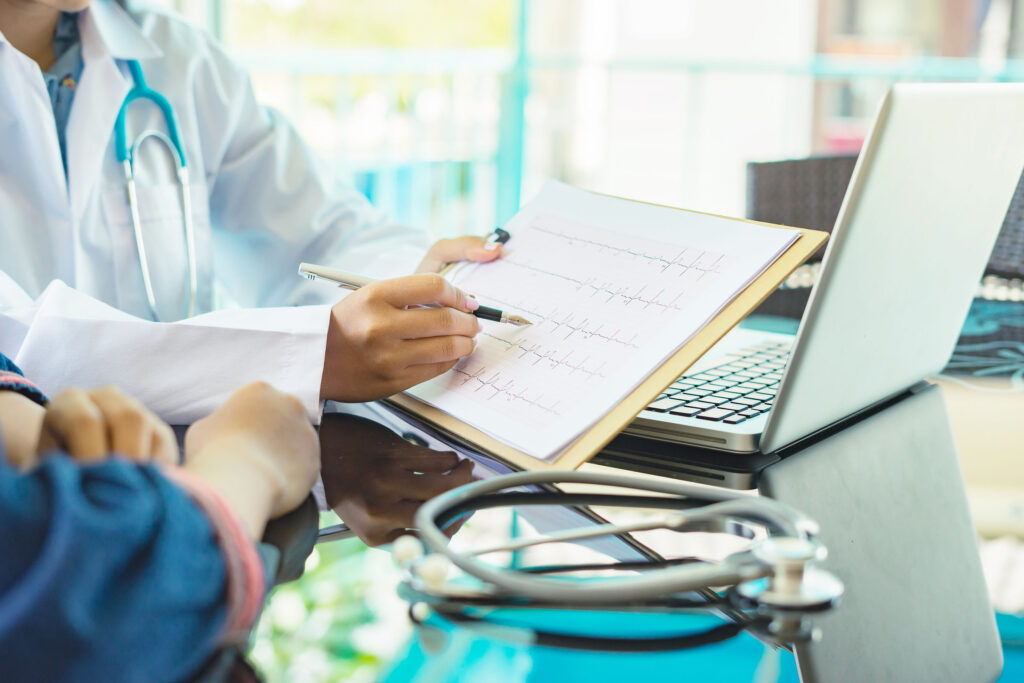 When you seek medical treatment, it's reasonable to expect accurate and competent care. In most cases, people with medical issues are given appropriate and effective treatment. There are, however, times when healthcare professionals are guilty of medical malpractice because of misdiagnosing or failing to diagnose an illness.
If you've suffered a life-altering injury because of a pathology error then contact a Lerner and Rowe Las Vegas misdiagnosis lawyer right away. Our attorneys are well-versed in handling these types of medical malpractice cases. You can count on Lerner and Rowe to handle your legal matters with aplomb so that you can focus on recovery.
Why Do Failure to Diagnose and Misdiagnosis Happen?
Misdiagnosing and failing to diagnose an illness can affect your health tremendously. A pathology error could cause you to suffer from an illness that was never diagnosed. It can cause you to receive and pay for treatment or medicine that's inappropriate for your sickness. In rare cases, a failure to diagnose or a misdiagnosis could lead to wrongful death.
There are a number of reasons why pathology errors happen. These include:
Medical professionals failing to recognize symptoms
Inappropriate scans, labs, or other tests ordered by a medical provider
Alternative diagnostics not performed by health professionals
Diagnosing a condition based on incorrect test results
Unfamiliarity with an illness
Unqualified medical professionals performing tests and/or analyzing results
Incorrect interpretation of test results
Failing to treat or diagnose a patient at all, usually based on an inability to pay
Not referring a patient to a specialist when the medical condition requires one
Unnecessarily delaying diagnosis or treatment when the condition requires immediate attention
The reasons for misdiagnosis and failure to diagnose fall under incompetence and negligence. Your health could suffer or a loved one could lose their life because of this type of medical malpractice. If you've endured pain and suffering or a family member lost their life because of incompetence or negligence by a medical professional then contact a Las Vegas misdiagnosis lawyer immediately.
Proving Pathology Errors
There are three things a Las Vegas misdiagnosis lawyer must prove in these kinds of medical malpractice cases.
Medical Relationship: A relationship between the patient and a medical professional must be established. Your lawyer must show that your healthcare provider was competent in a particular field of medicine and you required treatment in that field. Lastly, the medical provider in question must be the one that failed to diagnose or misdiagnosed you.
Negligence: Medical professionals are held to a standard of care. Your attorney must show that your healthcare provider failed to meet that standard because of incompetence and negligence. A similarly qualified doctor, nurse, or healthcare professional would not have made the pathology error that caused you to suffer.
Harm: The failure by the medical professional caused you to suffer pain and prevented you from leading your life as you normally would. In extreme cases, the healthcare provider's negligence caused the death of a loved one.
Contact a Las Vegas Misdiagnosis Lawyer
You and your family should not have to suffer because of a healthcare professional's negligence. A Las Vegas misdiagnosis lawyer can help with your case. Our attorneys and medical partners have extensive experience in these matters. Let us take care of your legal needs while you take care of your health.
You can stop by Lerner and Rowe's offices in Las Vegas and Pahrump from 8:00 a.m. to 5:00 p.m. Monday through Friday. We're also available to call at 702-877-1500 and can be contacted through our LiveChat or online contact form.
Contact Lerner and Rowe's medical malpractice team today!