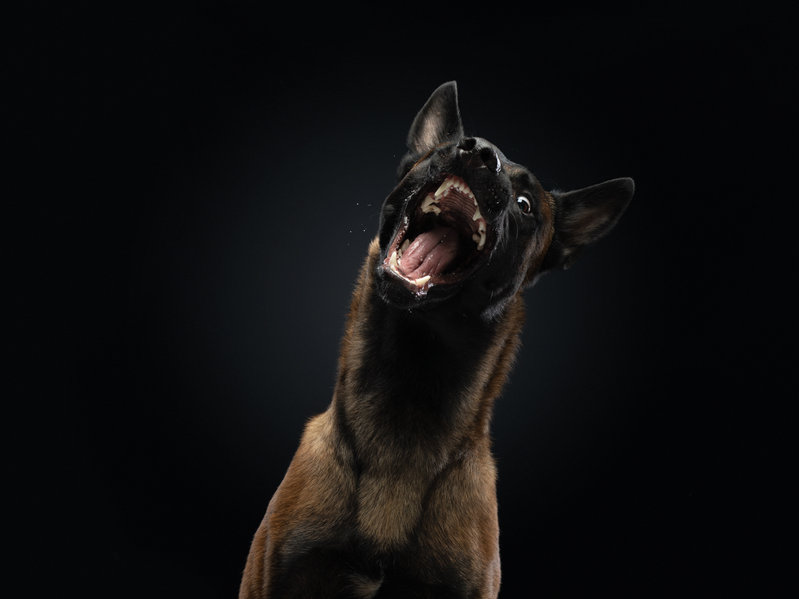 You may not immediately think of contacting a personal injury lawyer after you or your child is bitten by a dog, but a Joliet dog bite lawyer can offer valuable counsel if the injury is severe, or leads to further complications.
With Lerner and Rowe Injury Attorneys on your side, you'll learn more about your legal rights and how to hold the aggressive dog's owner accountable.
Please connect with us anytime, even on the weekends, should you need legal help after a dog attack. Call us directly at 708-222-2222, share more details through our click here, or talk with a LiveChat representative to set up a free, no obligation consultation.
---
Joliet, IL Takes Dog Bites and Attacks Seriously
Joliet, IL has many regulations set in place surrounding the owning, keeping, and caring for of dogs. It may seem difficult to measure dog aggression, but the city of Joliet's definitions and guidelines help. According to the Joliet municipal code:
A "dangerous dog" is a dog that exhibits threatening behavior when uncontrolled by a leash, muzzle, or owner. This does not define a police dog.
A "vicious dog" is a dog that attacks and causes physical injury or death. A dog determined to be a dangerous dog twice within a two year period is considered a vicious dog also.
Every dog owner must do their best to prevent dog bites and attacks on any person or other animal.
If a dog does bite, the owner must report that bite to the Joliet Police Department.
In addition, dog attack statistics offer further insight. For instance, Chicago ranked second in the entire United States for dog attacks on postal workers in 2020, accounting for 59 total dog attacks. Illinois overall ranked six among the other fifty states, with 290 dog attacks.
Wondering which dog breed bites people the most? Chihuahuas top the overall list, while English Bulldogs, American Bulldogs, and Pit Bulls follow suit. From 2005 to 2017, the Pit Bull caused the most deaths—284—with the Rottweiler causing only 45.
---
Common Dog-Bite Related Injuries
A dog bite injury may seem straightforward, as a cut, bruise, or puncture wound. However, complications can easily arise, leading to dog bite-related injuries.
These injuries can include:
Broken bones
Eye and facial injuries
Head and neck injuries
Nerve damage
Psychological effects
Dog bites may also cause illnesses, like:
Rabies
Staph infections
Strep infections
Cellulitis
Sepsis
Any one of these conditions can have you dealing with lost time at work, expensive medical bills, physical therapy, mental health counseling, and more.
---
How Can a Joliet Dog Bite Lawyer Help You?
After a dog bite or dog attack, the injured party must deal with medical bills, prescription drug costs, and more. So, trust a Joliet dog bite lawyer from Lerner and Rowe Injury Attorneys with your dog injury-related liability claims.
Our award-winning lawyers will look into your dog bite or attack, and determine through verifiable evidence what exactly happened and who is at fault. Your lawyer will investigate if the owner followed their duty of care, or if they did everything in their power to ensure that their dog would not hurt another human being.
Once your dog bite lawyer has determined who was at fault for your dog bite-related injuries, they will also weigh the monetary amount you are owed. This amount considers the following:
How much time you had to take off work due to your dog bite.
How much you owe the hospital or doctor for medical costs.
How much you will need to pay for future medical care.
Your pain and suffering.
Any future time off work you will miss due to your injuries.
There is much more that they will consider before finalizing an amount to include in your demand letter. This demand letter will be drafted by your dog bite lawyer, and delivered to the dog's owner or their insurance company. Should the owner choose not to comply, your lawyer will still be able to help you by fighting for your compensation.
---
Reach Out to Lerner and Rowe Injury Attorneys
In order to get the process of your dog injury-related liability claim going, you will need to reach out to Lerner and Rowe Injury Attorneys. This will be simple, as we are committed to providing excellent communications both at the start of our relationship with you and throughout.
At Lerner and Rowe Injury Attorneys, we practice only personal injury and wrongful death law. So, you will be able to rest easy, with knowledgeable attorneys working in your family's best interests. There's no fee unless we win your case, and your free consultation awaits. Just call  ctly at 708-222-2222, fill out our FREE online form, or talk with us via LiveChat!