To Win Your Claim You Need A Good Albuquerque Slip and Fall Accident Lawyer!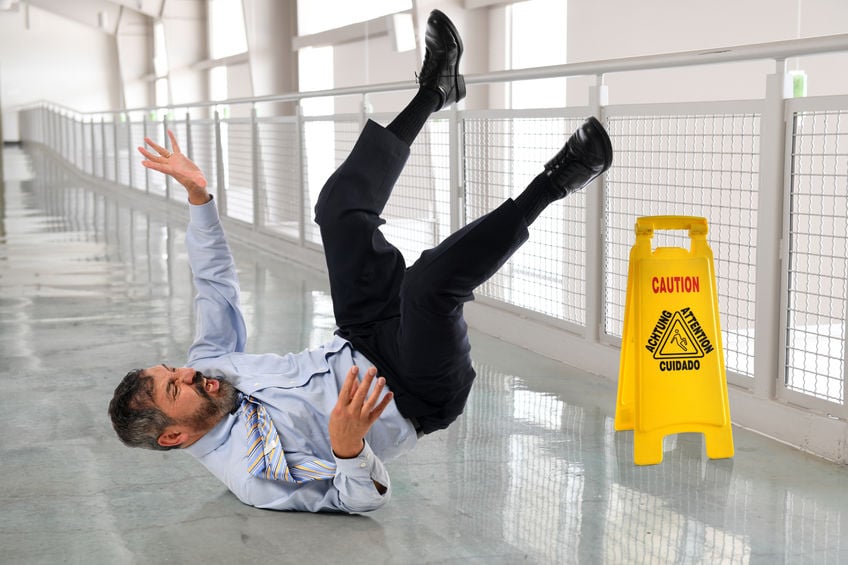 If you or a family member has been hurt in a slip and fall or perhaps a trip and fall accident, it is best to get in touch with a good personal injury lawyer as quickly as possible. An Albuquerque slip and fall lawyer is what you need to help you in establishing the burden of proof that will determine who was actually at fault for you or your loved one's injuries or other damages.
When these two important components are established we can then go on to ascertain whether you have a legal right to any compensation.
When you've been injured in a slip and fall accident, you really should not wait to report it. Call Lerner and Rowe today to schedule your FREE consultation. We are Albuquerque slip and fall accident lawyers. You can also submit a case review form online and we will call you back.
---
What Is a Slip and Fall Accident?
A slip and fall accident occurs when you're on the move and your foot comes in contact with a slippery, uneven, loose or unstable surface that causes you to slip or trip, losing your balance and falling down. The types of injuries people receive from slip and falls include:
Torn muscles and/or ligaments
Twisted ankles
Lastly, twisted knees and/or legs
In order win financial compensation for your injuries and damages, we will need evidence. You as the injury victim can help us by collecting certain things from the scene of the accident as follows:
Photographs taken at the scene showing what caused you to slip and fall.
Names of any witnesses and their contact information.
If you filed an incident report, we need a copy.
Lastly, copies of all medical records and receipts for medical care after your slip and fall.
Contact Lerner and Rowe Albuquerque Slip and Fall Accident Lawyer!
Do not put off contacting a personal injury lawyer because you're afraid of running up legal fees. Lerner and Rowe will give you a FREE initial consultation. Plus, you won't owe any legal fees at all unless we win your case. Don't delay in reaching out to us!
Call to set up your FREE consultation so we can review your slip and fall case at 505-544-4444, or you can submit the case review form online today, or chat with one of our representatives right now. Do not let the fear of attorney fees keep you from contacting us. We're here to help you with a FREE legal consultation and you won't pay us a penny unless we win your case.