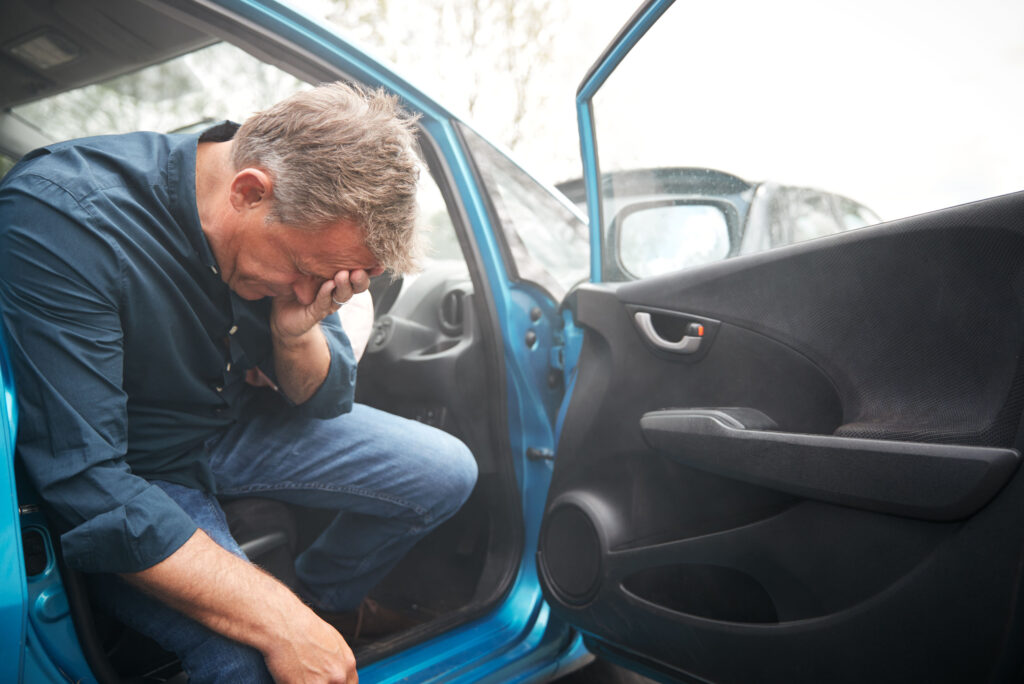 Passenger injuries are an often forgotten result of car accidents. The traumatic nature of being involved in a collision you have no control over can be extremely distressing. While drivers begin filing their claims with their insurance companies, injured passengers can be left in the dark.This is why it's so important to be aware of your Albuquerque passenger injury rights.
At Lerner & Rowe Injury Attorneys, we understand that being the victim of a car accident can be overwhelming. You may be recovering from serious injuries while simultaneously being inundated with medical bills. A qualified Albuquerque passenger injury rights lawyer can help you compare your options for compensation and go to bat with the insurance companies for you.
New Mexico Is an At-Fault State
New Mexico is an at-fault state in terms of car accident claims. This means that the driver determined to be at fault in the accident is ultimately held liable for the crash and any resulting damages. Determining fault, however, can be a tricky matter. 
There are some common accidents, such as rear-end collisions and left-turn accidents, in which one driver is always presumed to be at fault, but ascertaining who is responsible in some multi-vehicle crashes can be more difficult.
As an injured party, it is your responsibility to demonstrate why the driver is the cause of the crash. An experienced Albuquerque passenger injury rights lawyer can review the details of your case in order to decide and prove who is at fault.
"Pure" Comparative Negligence
In addition to being an at-fault state, New Mexico also upholds a "pure" comparative negligence statute. This can complicate insurance claims, as it means that in multi-vehicle accidents, both drivers can be held partially liable for the crash. 
To calculate compensation in these situations, you need to establish the percentage of fault each driver is responsible for. They will then each be responsible for paying said percentage of the total damages owed to you.
Passengers are rarely found liable for accidents unless they purposely distract the driver, which then causes the accident. You may still file a claim if you were a passenger in a single-vehicle accident unless the accident was caused by a sudden mechanical failure.
If you are friends with or related to the driver of the car in which you were a passenger, you may be less inclined to file a claim, but remember: the claim is against their insurance company, not the driver themselves. You deserve to be justly compensated for your injuries.
Types of Compensation
When it is determined who is at fault, you will have the opportunity to be compensated for the following:
Past and future lost wages
Past and future medical costs
Past and future pain and suffering
How much compensation you will receive depends on the extent of your injuries, the amount of your medical expenses, and of course the impact on your overall mental and financial well being. 
The best way to maximize your compensation is to enlist the help of a professional Albuquerque passenger injury rights lawyer who can help you navigate the process.
Contact an Albuquerque Passenger Injury Rights Lawyer
Take the first step toward protecting your rights by contacting Lerner & Rowe Injury Attorneys. We are a caring and passionate law firm in Albuquerque, New Mexico who will fight the big insurance companies for you. 
We are available any time day or night at 505-544-4444 . You can also speak with us via LiveChat , or submit a free case form online 24/7. There is no fee unless we win. Let us take care of your case while you focus on recovery — contact us today.