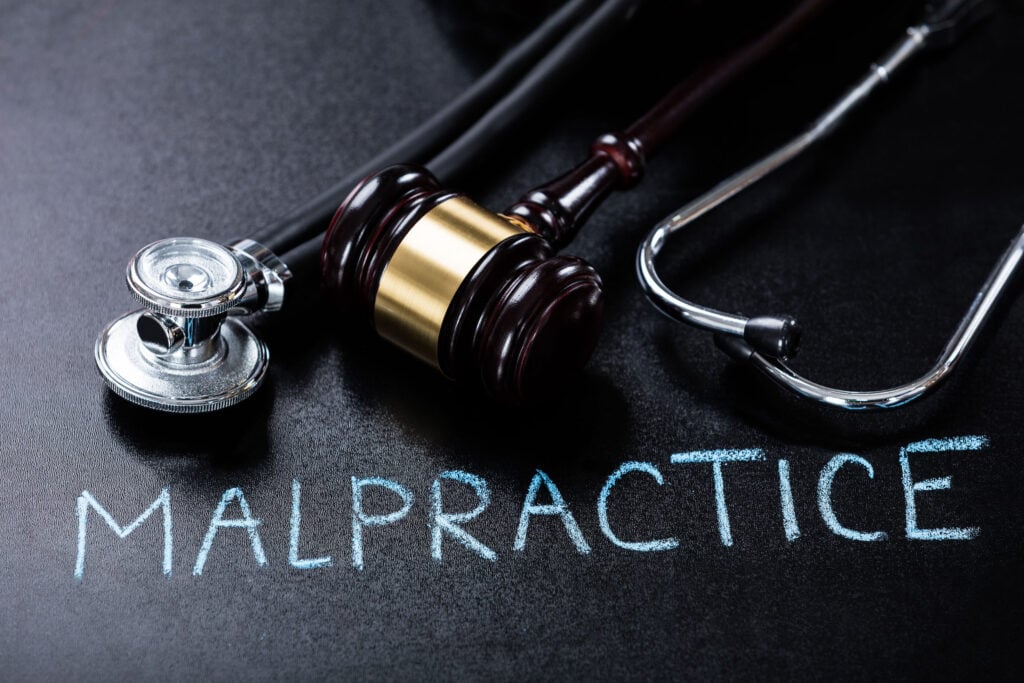 When a person seeks healthcare from a doctor, hospital, nurse practitioner, or other medical professional, they expect to be treated competently and professionally. For the most part, that is precisely what happens; the majority of medical providers in America treat their patients properly. Unfortunately, there are times when negligent healthcare providers harm their patients, rather than help them. This is known as medical malpractice. If this happens to you or your family then connecting with a Lerner and Rowe Illinois medical malpractice lawyer is imperative.
Different Types of Medical Malpractice
There are many different kinds of medical malpractice and many different healthcare providers that can be guilty of it. The Lerner and Rowe Illinois medical malpractice lawyer team has extensive experience in a broad array of cases. Some of the areas our firm has had great success in include:
Emergency room errors
Birthing injuries
Nursing home abuse
Medical malpractice can be conducted by doctors, nurses, hospitals, medical technicians, anesthesiologists, orderlies, and many other healthcare professionals. When it occurs, the results can be catastrophic. Patients may acquire additional serious conditions and diseases. In some cases, a patient's health can be significantly worse than it was prior to seeking treatment. Sometimes the damage to a patient's health can be permanent. There are also many cases of medical malpractice that end in wrongful death.
Pinpointing the exact medical provider responsible for malpractice can be very difficult. Thankfully, the Lerner and Rowe Illinois medical malpractice lawyer team is proficient at these types of cases. We can handle your complex legal matters so that you can focus on rest and recovery.
Proving Medical Malpractice
There are three elements in proving medical malpractice. Your attorney needs to illustrate that:
A Medical Relationship Exited – Your lawyer must demonstrate that your medical provider was competent in a particular field of medicine and you required treatment in that field. Your lawyer must also show that the medical provider was treating you.
Negligence Occurred – Your healthcare professional is held to a standard of care. The mistake he or she made would not have been made by a competent professional in his or her position. Your attorney must show that negligence happened because your medical provider failed to live up to the standard of care due to incompetence and/or negligence.
Harm Happened Due to Negligence – Your attorney must show that the negligent conduct of your healthcare provider caused or contributed to your harm. Your provider's actions lead to pain, suffering, and/or the inability to live a normal life. If you're representing a family member that suffered wrongful death, your lawyer must show that a negligent medical provider was the cause.
Medical malpractice cases can be difficult to prove, especially in cases involving hospitals and emergency rooms where patients are treated by a number of healthcare professionals. The Illinois medical malpractice lawyer team is adept at winning these cases. We will listen to your situation with empathy and provide you with support.
Next, we will fastidiously comb through the details of your evidence and consult with our expert partners in the medical field in order to present the best case possible. Lastly, we will fight for you with tenacity so that you can get the maximum settlement.
Contact an Illinois Medical Malpractice Lawyer
When you connect with a Lerner and Rowe Illinois medical malpractice lawyer, you can expect a compassionate ear, wise counsel, and a fierce advocate. We understand that a complicated legal matter is one of the last things you want on top of being sick. We appreciate your situation and will do everything possible to earn your the most restitution possible. You can feel confident that Lerner and Rowe will take care of all your legal needs so that you can recuperate with peace of mind.
You can contact a Lerner and Rowe Illinois medical malpractice lawyer 24 hours a day, seven days a week. Our LiveChat and online form offer convenient ways of connecting through the Internet. You can also call us at 708-222-2222 or visit us in person. Our office hours are 8:00 a.m. to 5:00 p.m. Monday through Friday.
Please contact us so that we can get started on your case!