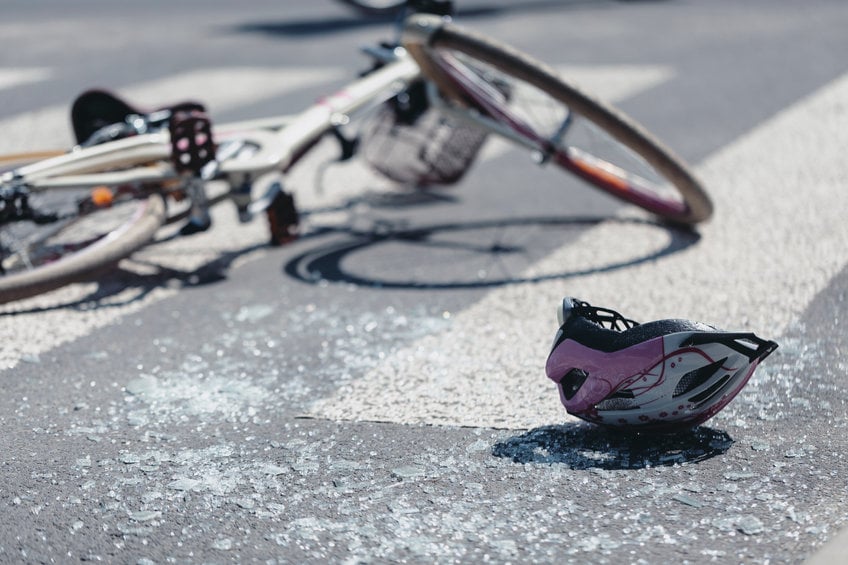 Joliet bicycle accidents are all too common. Even in a town like ours, with extensive ordinances in place to protect bicyclists and lovely bike paths, accidents do happen. And, when a bike accident happens, injuries can be life-altering.
So, what should you do when faced with new medical bills, lost time from work, and the pain and suffering associated with a bike accident? Your best bet is to contact a Will County attorney from Lerner and Rowe Injury Attorneys. Contact our legal team 24/7 to schedule a free personal injury consultation.
From there, we will discuss the details of your accident with you and help determine if you have a case eligible for potential compensation. To get the process started, just call 708-222-2222.
---
What Causes Bike Accidents in Joliet?
There are many situations that may lead to a bike accident in Joliet. Namely, drivers are sometimes unaware of smaller vehicles sharing the road. This can lead to sideswipes, which is devastating to the bike and the person riding it. Other causes of bike accidents include:
Failure to yield. This is when a car does not stop for a bike, and strikes it as it passes.
Turning without looking. Drivers may make a turn without looking in the direction they're going, or checking their blind spot.
Opening a car door. Drivers and passengers alike may open their parked car's door to get out. If they do this without checking first, they may hit a bicyclist passing in the road next to them.
Drunk driving. A drunk driver has their senses blurred and their reflexes slowed. This makes it much more likely that they will hit something, whether it is another vehicle, a bike, or a person.
Of course, hundreds of scenarios may cause a bike crash. That's why it's so important to hire a Illinois bicyclist injury lawyer. They will be able to break down all aspects of your unique case, and determine who was at fault for your injuries. But more on that later.
---
What Can Injured Bicycle Riders Do?
Often, bike accidents may lead to unconsciousness. But, if you are injured and alert, always seek medical attention first. If you are able to, snap pictures of the scene and collect insurance information from the at-fault driver.
Then, make sure that you keep track of all the accident documentation that you collected. This evidence will be helpful in proving negligence and the severity of any injuries should you decide to seek legal counsel.
Note: The best thing you can do to avoid becoming an injured bicycle rider is to be alert. The next best thing is to wear protective gear, including a helmet. With your helmet on, you may be able to avoid certain catastrophic injuries, like a fractured skull, other facial injuries, spinal injuries, and traumatic brain injury.
---
How Does a Bike Collision Attorney Help?
A bike collision attorney will work to prove who was liable for your injuries. Illinois is an at-fault state, so it's important to know exactly who or what caused the accident. The actions of the driver may have caused your accident. In some cases, if you were struck by a company vehicle or large truck, it may be the driver's employer's fault. The manufacturer of your bike might even be liable, if it was not made correctly or had a defective part.
Once our lawyers know who is liable for the accident, they will draft a demand letter on your behalf. From there, they will fight the insurance companies for the maximum amount of compensation owed to you. In some cases, even if the case must be settled in court, your bike accident attorney will be able to represent you. So, all you will need to do is focus on recovery.
---
Contact a Joliet Bicycle Accident Lawyer at Lerner and Rowe
By working with Lerner and Rowe Injury Attorneys, you will have a dedicated team of experienced Joliet personal injury lawyers and support staff looking out for your best interests. That means we are focused on you and familiar with all the ins and outs of this type of Illinois law. And, you have nothing to lose, because there is no fee until you win your case.
Learn more about Lerner and Rowe Injury Attorneys today by contacting one of our bike accident attorneys at 708-222-2222. Or, you can use our LiveChat feature to talk with a live representative 24/7. Your other option is to fill out a FREE online form. We are committed to providing excellent communications with you from start to finish. So, don't wait any longer to work towards the compensation you deserve. Call Lerner and Rowe Injury Attorneys today.